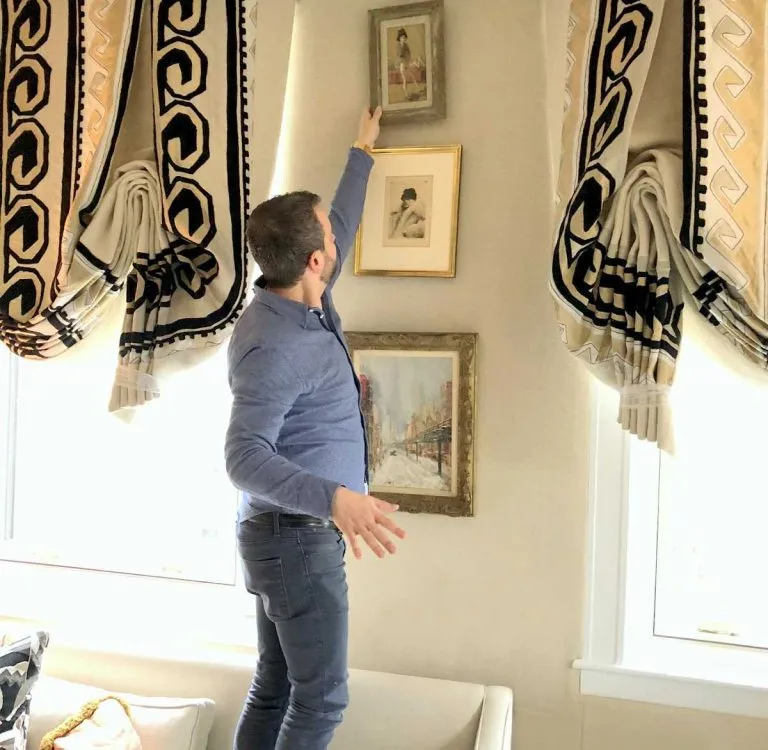 For those of us who collect, and I mean collect, we reach a point when our wall space is at a deficit for our art display aspirations. We assist many clients in the design of their homes to achieve harmony with their art collections. The challenge remains where to position each piece so not to overshadow the room.
By nature, art collections evolve and grow. For some collectors, purchase decisions are mandated by "Where can we put this? We're running out of wall space!"
Enter Salon Style: The solution to arranging your collection of pictures when your art cup runneth over. Not for the strict minimalist, unless carefully and obsessively arranged, this approach involves hanging all the pictures closely next to and atop one another in order to fit them all in.
Origins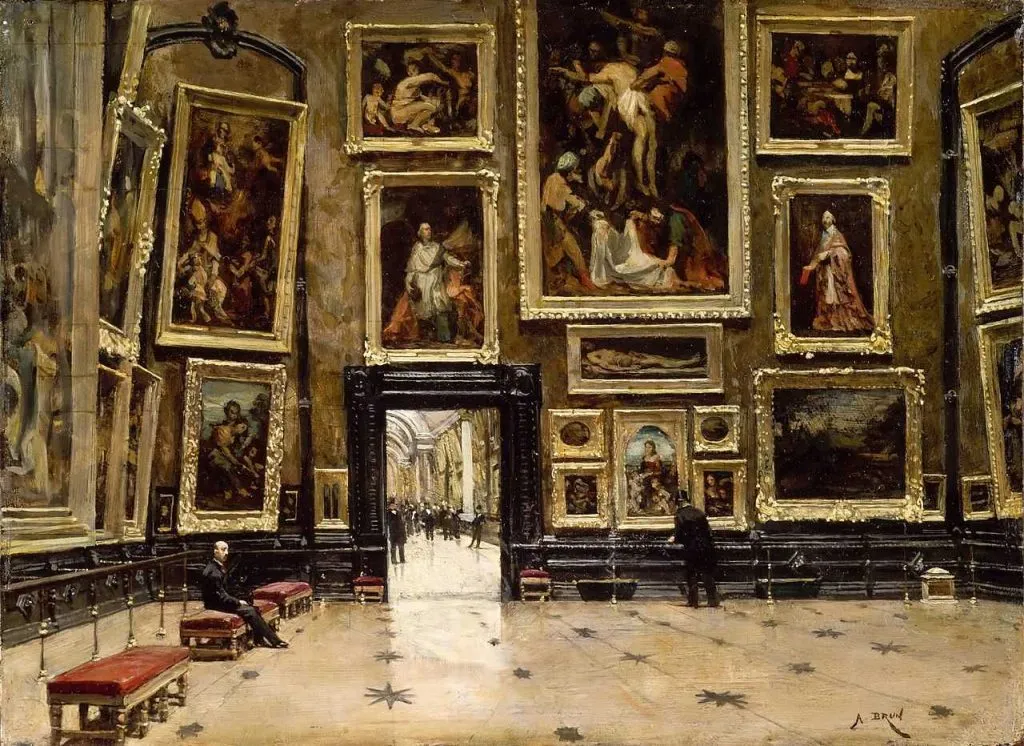 In the 1670's Paris, the crown-sponsored Académie royale de peinture et de sculpture (Royal Academy of Painting and Sculpture) began mounting semi-public exhibitions of the work of recent graduates and would hang the pictures in this fashion.
The origins of this now ubiquitous technique date back to a very particular French Salon in Paris beginning in 1737. Named after the room at the Louvre where it was held, the Salon Carré, it marks a pivotal historical moment in the shift from art as an apparatus for the royal agenda to an arena of public art consumption and opinion.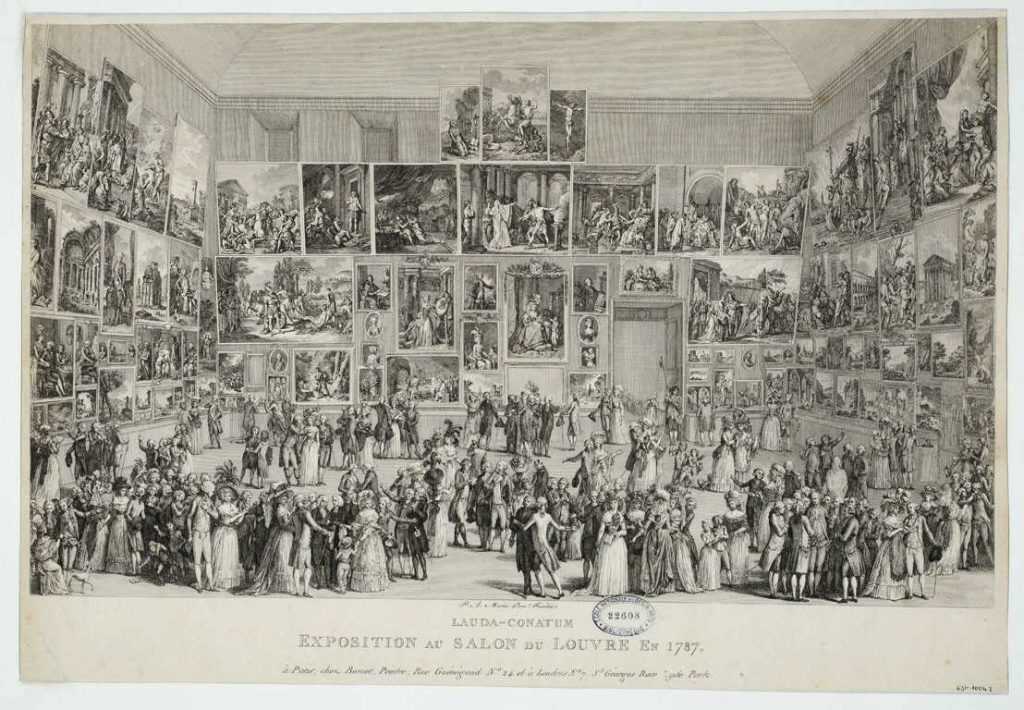 This marks the beginnings of what we now consider a certain norm: Art for public enjoyment, criticism and cultural influence for the masses, not for the select few who were bound to the any royal imperative.
This hot trend endured through the late 1800's and its popularity with the public, artists and patrons, until, and more interestingly, the government withdrew its support when Impressionist painters broke this new tradition with their disruptive take on a new groundbreaking style of painting.
Arranging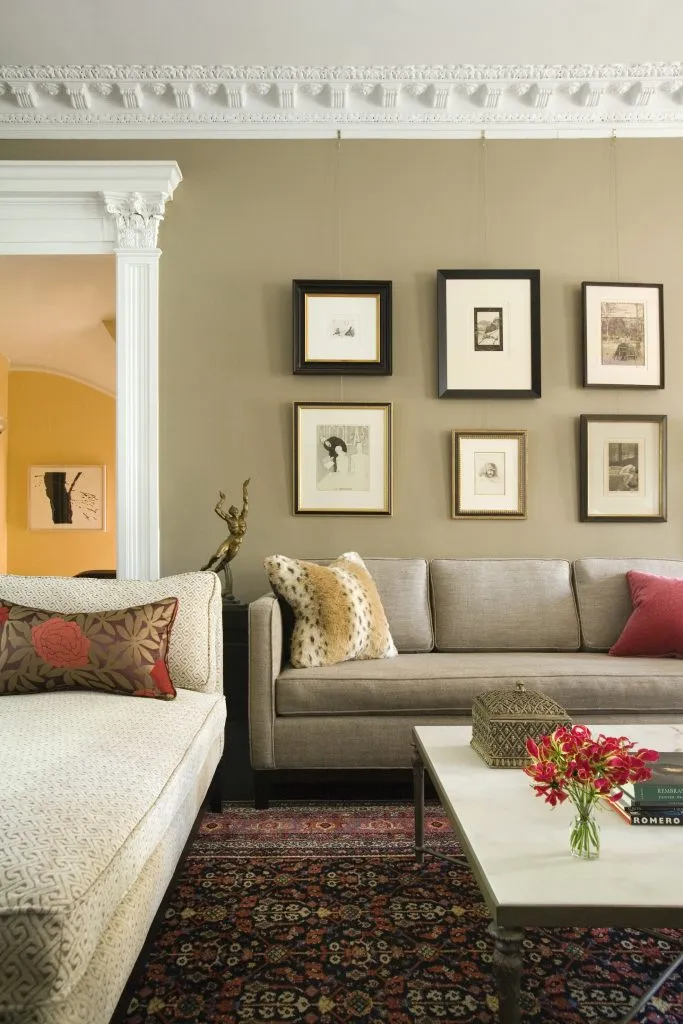 Fast forward to present day, we seek to recreate this beautiful approach to showcasing artwork in our homes. Unless you're going for the scattered look, it's not all random. I recommend arranging pieces with deliberate continuity — prints of the same era, pictures of the same style or color, etc.
Framing matters too. Grouping an elaborate gilded frame with a minimal white profiled one makes no sense and draws away from the purpose of appreciation and visual interest. The same way a piece can holds its own on a solitary wall, salon-styled and well-designed collections can communicate a crucial expression for a collector to thread together a timeline, an artist progression or even a contrast in interpretation of various art movements.
Installing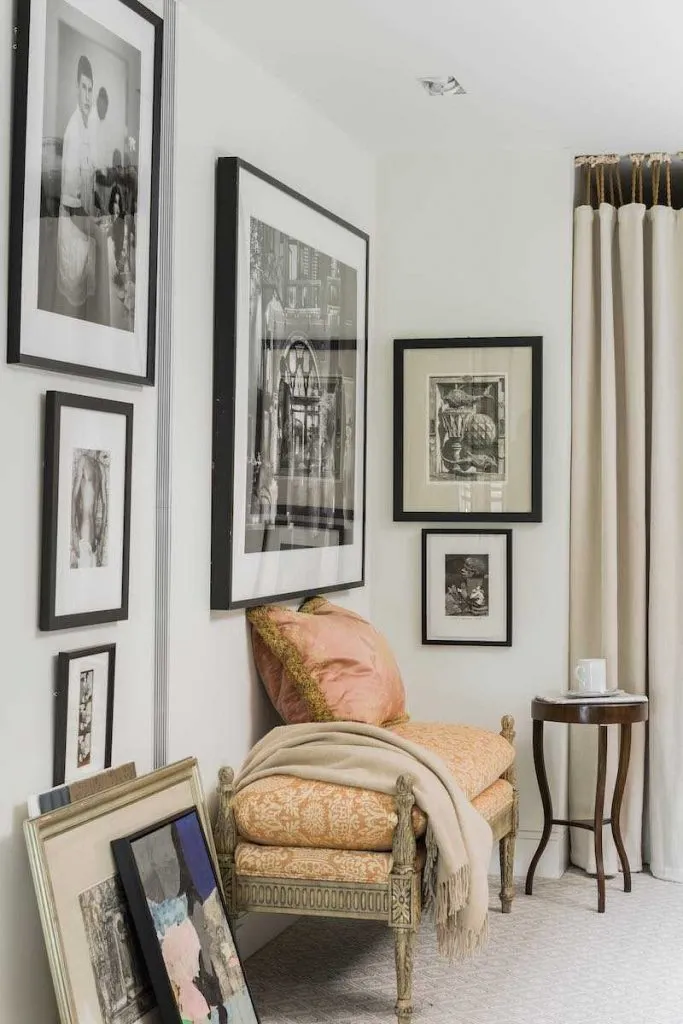 Not for the faint of heart, you might need to be comfortable with holes, divots, and marks on your beautifully painted walls. Unless, you love upholstered walls like I do, which are the perfect solution to a rapidly changeful display approach.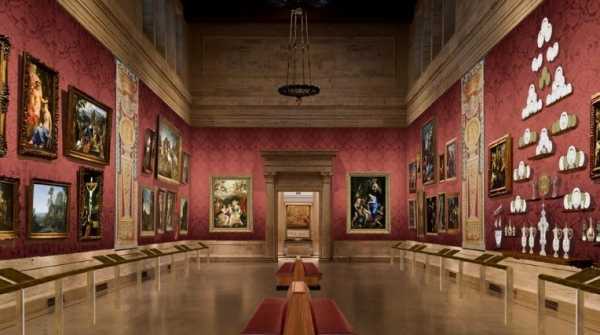 Picture rail solutions are also feasible with this style of hanging, though it takes a bit of balance and control to keep the frames stable. We've done that successfully many times.
Lighting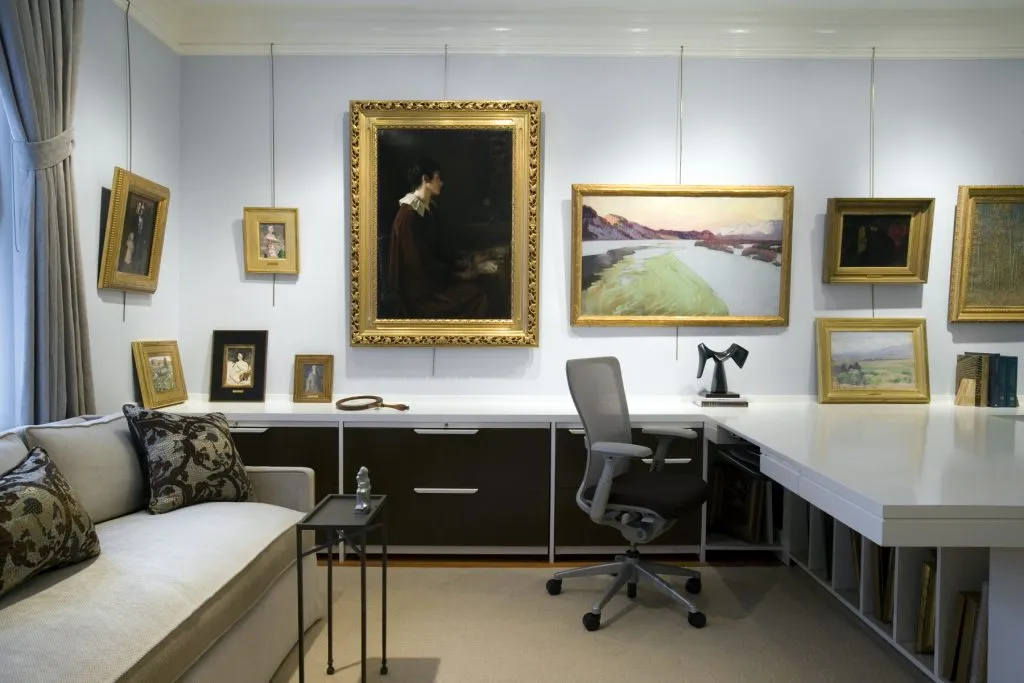 Depending on the configuration and the room, wall washers are typically the best way to completely cover your lighting needs. Recessed and track lights are often available with these trims and spot lights can be used for secondary highlights. This way, when the pictures shuffle, the lighting plan is a cinch to adjust.
Your Salon
So don't stop collecting because you've run out of room. Building a bypassing / sliding wall is also an option. We've also been known to hang on the faces of bookshelves and inside cabinet door, too. 🙂
Like what you're reading? Stay in touch with monthly (or so) e-mails.