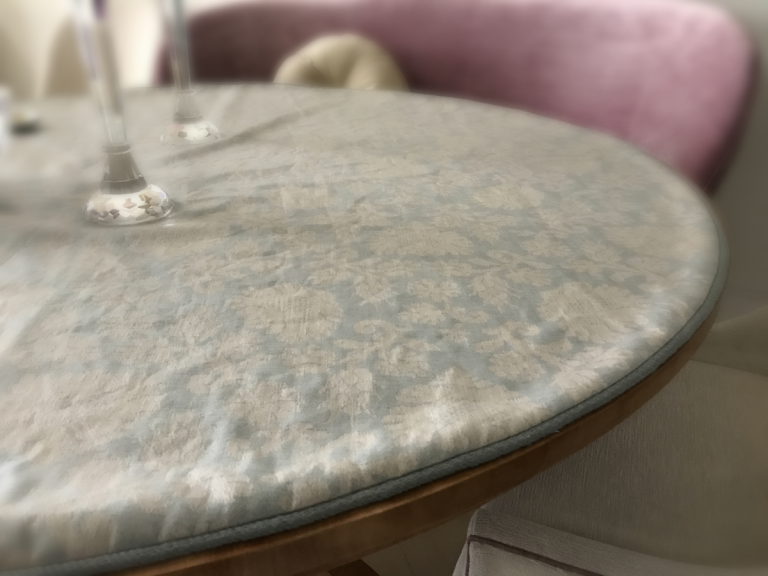 I could wrap anything in fabric. It's my favorite aspect of design, to think up clever new uses for textiles. As my essential toolbox, each pattern and color play a unique role in orchestrating the composition of a room and not from just the typical curtains, pillows and upholstery.
I know all too well that adding just a few pillows to a room can change everything. And I often find myself looking for excuses to use certain fabrics that I stumble across. It fuels my inventiveness and I've managed to dream up some goods ways to roll out the fabric in nontraditional ways.
Fabric-Wrapped Hand Rail
I'll start off with this one because it really demonstrates the extent to which we can bring a space to life. There were a couple aspects of this long stretch of stair that I wanted to humanize, if that's the word. We don't think much about ascending and descending stairs — why would we? But to me, the significance of this structure goes well beyond providing a vehicle for transcending one floor to the next.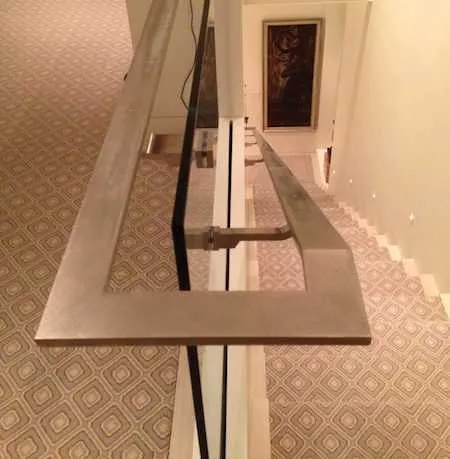 We hold on to a rail for safety, sure, but I saw it as an opportunity to experience this humdrum routine differently. I sourced a soft, light pearlescent vinyl fabric that felt smooth to the hand yet not slippery or precarious. Then I recruited a master artisan of fabric application to carefully cut, wrap and laminate the entire handrail seamlessly up the stretch of cold, functional metal.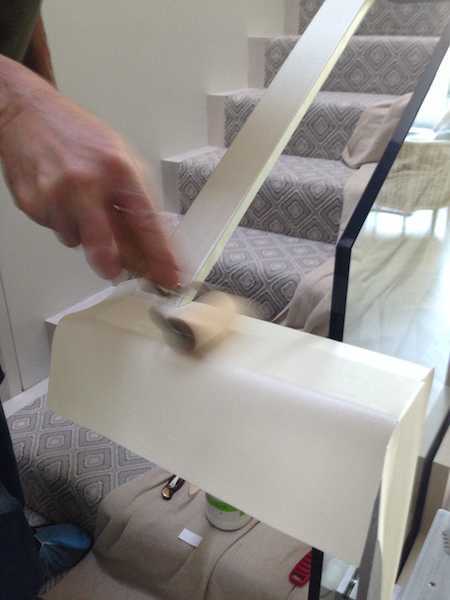 The result is a tactile human experience. Maybe unexpected, certainly interesting and welcomed for something we do in every day life.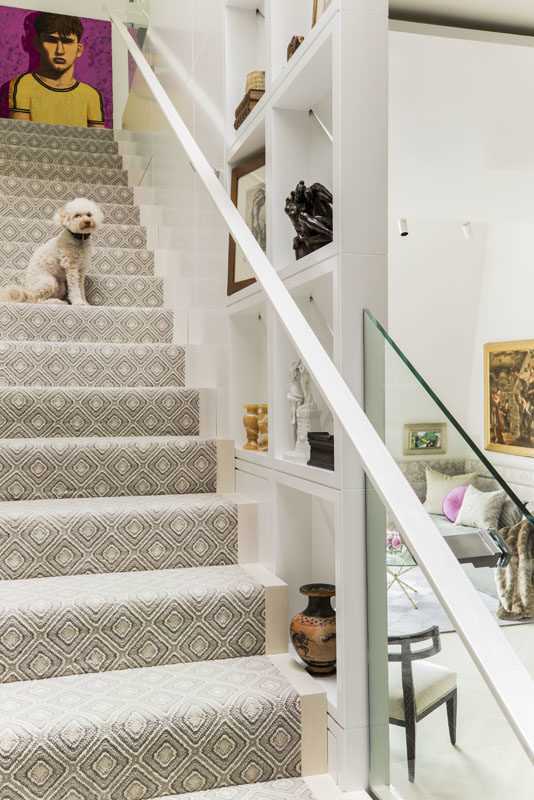 Coffee Table
Sometimes you need an object or furnishing placed, but a wood finish just won't cut it. Maybe it's not appropriate, or it's too warm or in this case, I wanted to make a statement and pull together the dynamic palette of sky blues, greys and jewel-like greens.
We wrapped the oval coffee table with a beautiful striped linen, then gently pulled buttonless tufts all around the equator of the piece. Subtle, and it catches the shadows perfectly so that you don't notice it at first, but then can't help but see it after.
By the way, the stained wood top is actually a removable tray, with leather strap handles. Revealed beneath is a cavern-sized storage for magazines, toys and cluttering miscellaneous objects.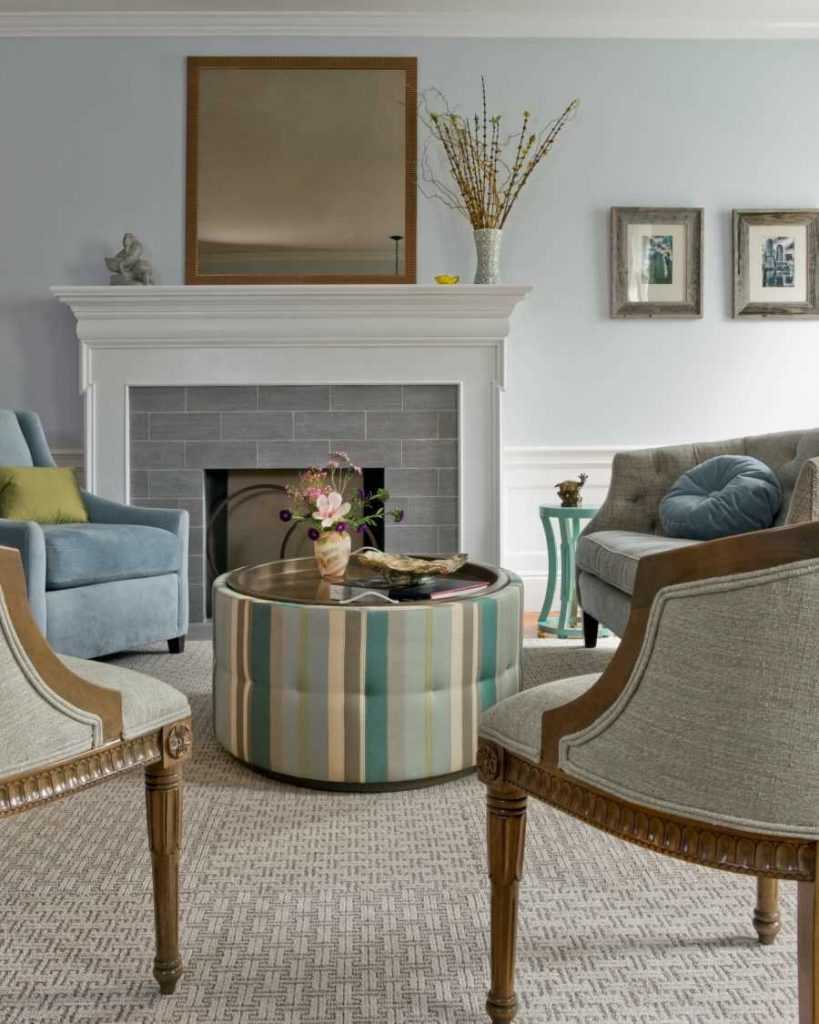 Taking a more formal approach, we often use fabric as an opportunity to soften the silhouette of a easily-recognizable piece. Here, we laminated every surface of this custom Asian-inspired coffee table with a pale blue linen. Not only is it a stunning technique for creating a one-of-a-kind look, but it's also extremely durable and impervious to staining, glass rings and scratches.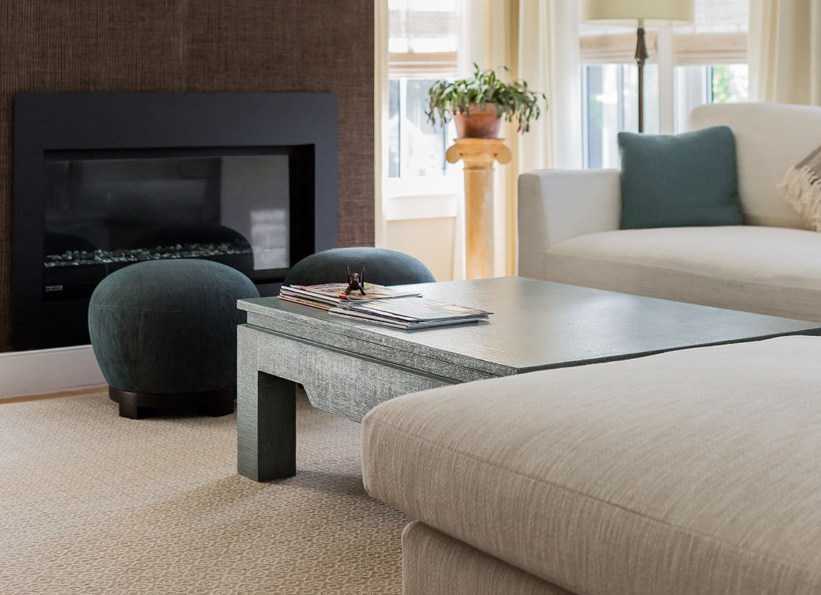 Laminated Table Cloth (and Dog Bowl Mat)
I love this one. I get so many questions about this table mat I designed. It protects the dining table's pearwood veneer below while also serving as a silencer. And it's just beautiful! The fabric was laminated (i.e. "vinylized") to protect it from staining and water absorption. Guests always ask where they can buy one.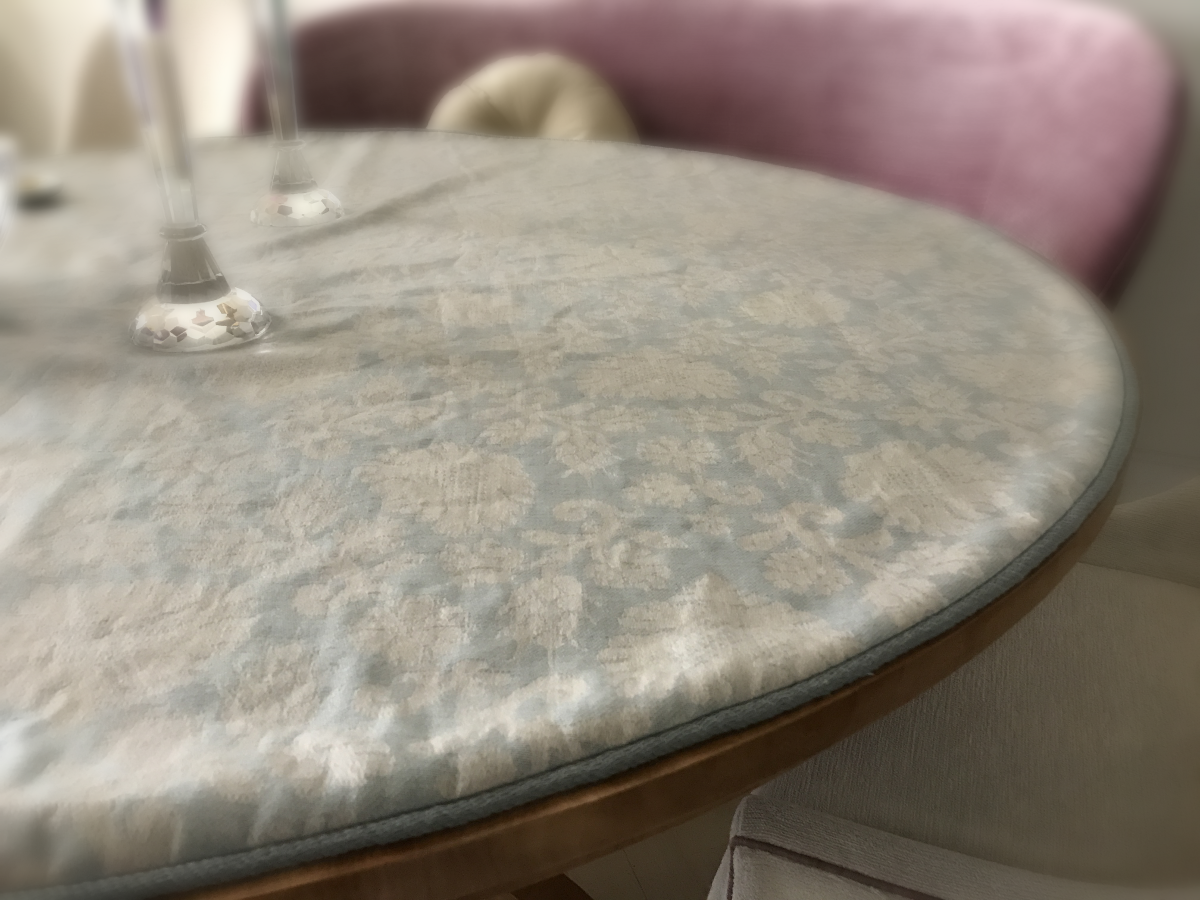 We had one made for the dog bowls too!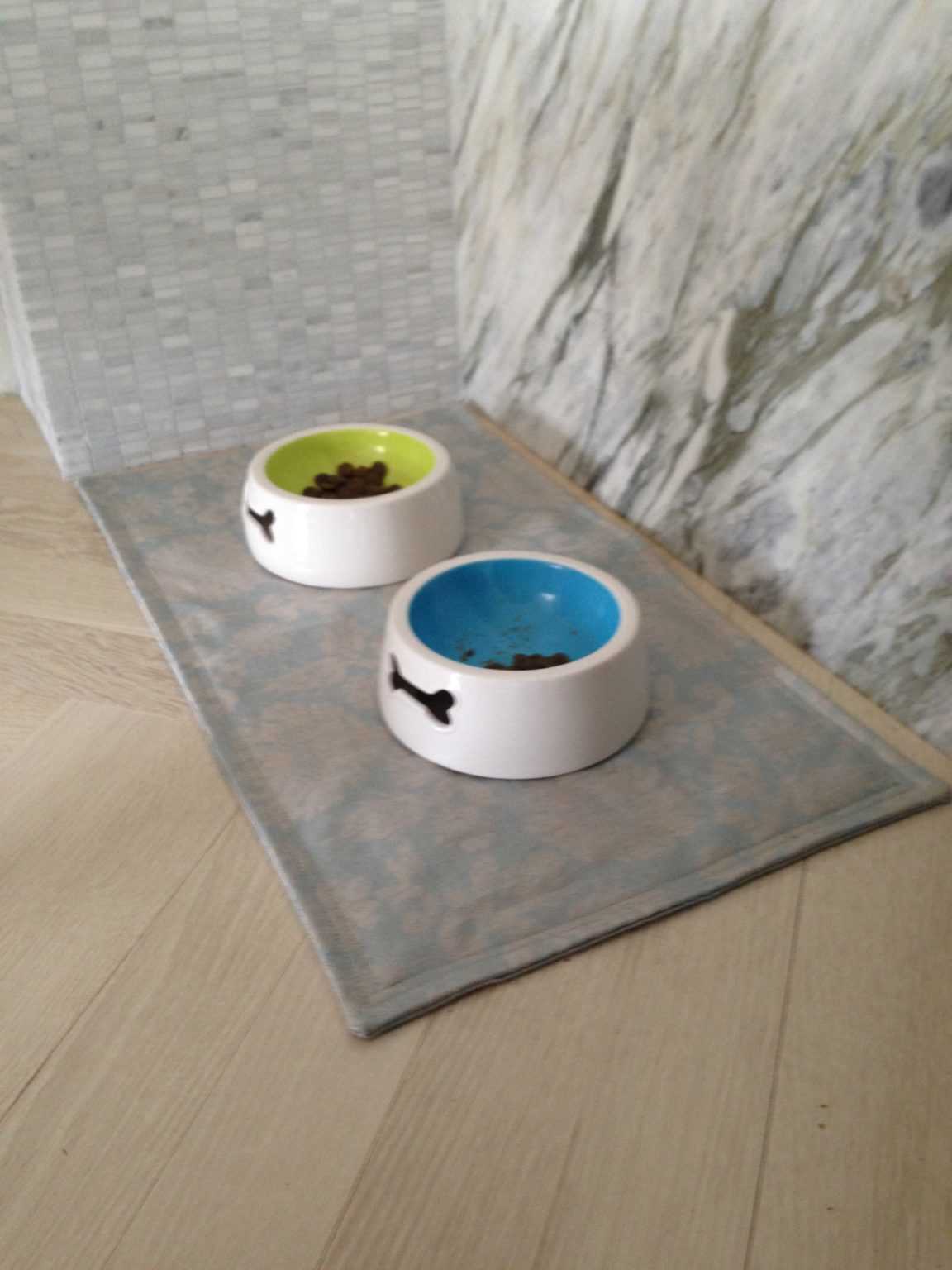 Lampshades
This one's easy but often overlooked. I love creating an off-beat lampshade. It serves a similar purpose as pillows and accessories. Yet, they float and punctuate often at eye level.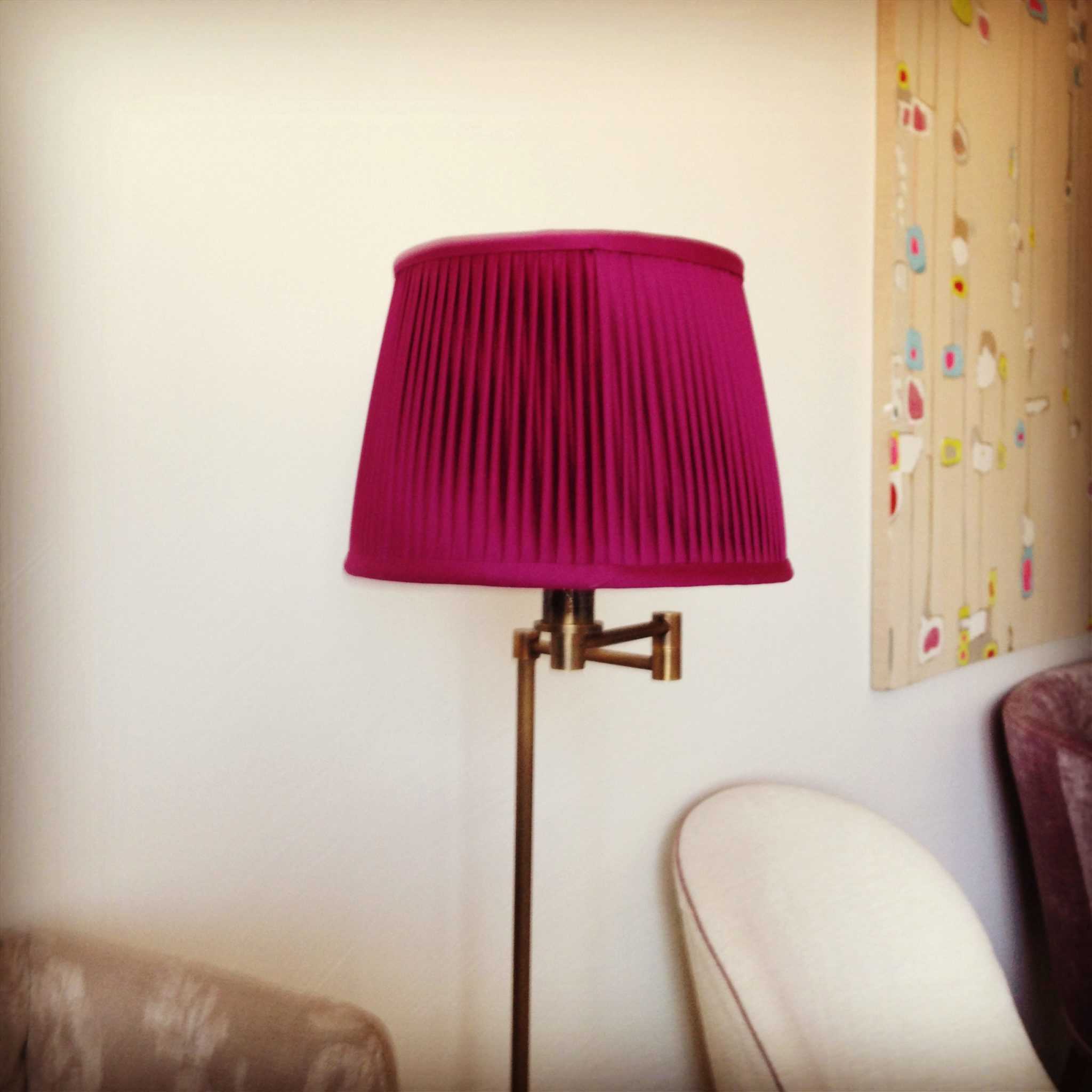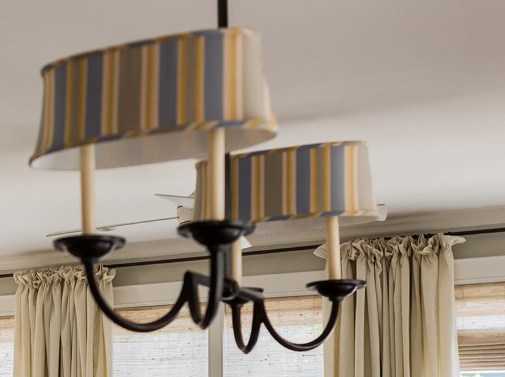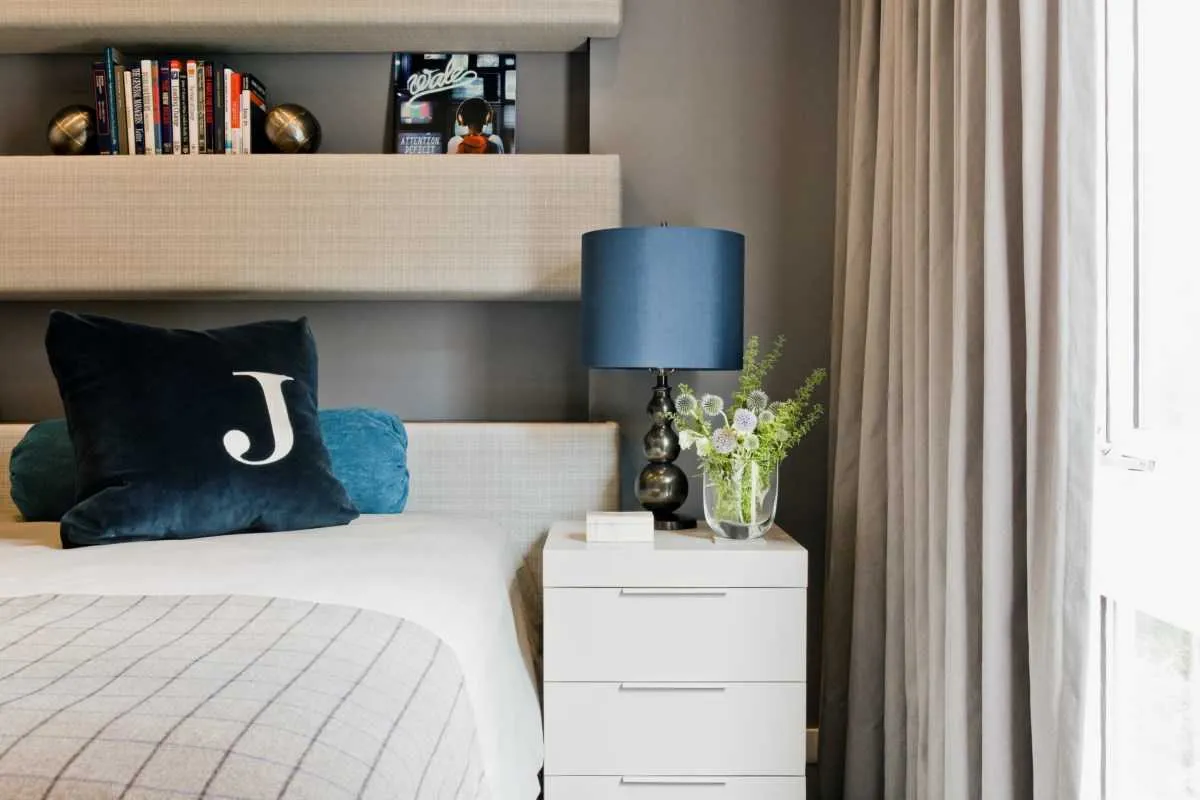 Wall Covering and Wall Upholstery
Of course we could not discuss fabric further without touching upon wall upholstery and wall coverings. This is one of my favorite uses of fabric and makes a dramatic impact. It also has the added benefit of softening the walls and eliminating echo.
The centuries-old European decorative tradition can be used in differing application from a jewel box powder room or office to grand dining room.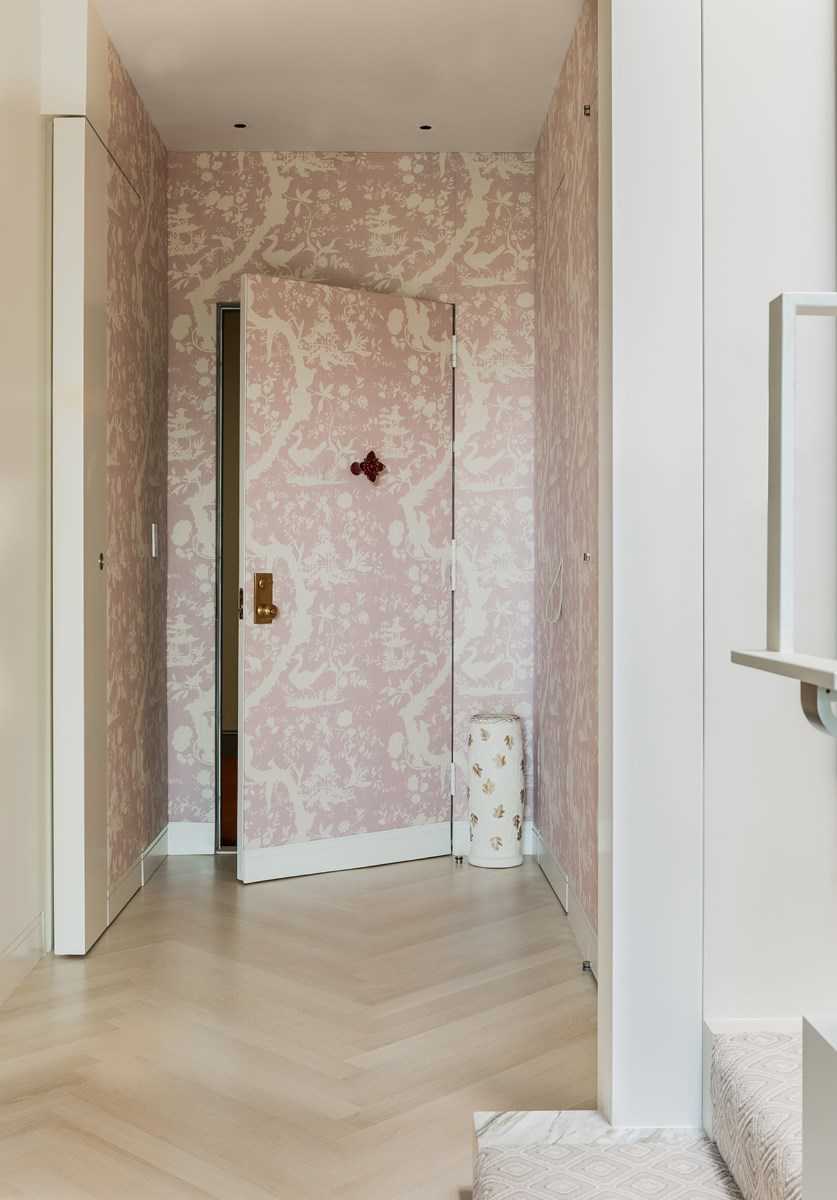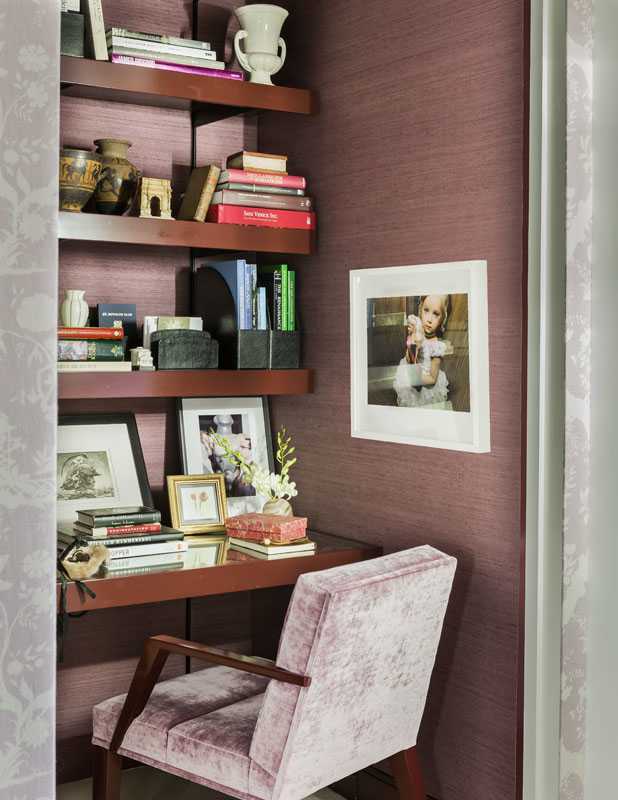 Because upholstery fabric is typically 54″ wide, more coverage without seaming is possible. Further, the seams are sewn and much less visible than wallpaper would be. And it won't peel. Installed properly, it will create a beautiful statement, a clever alternative to wallpaper or paint, and it will last for years.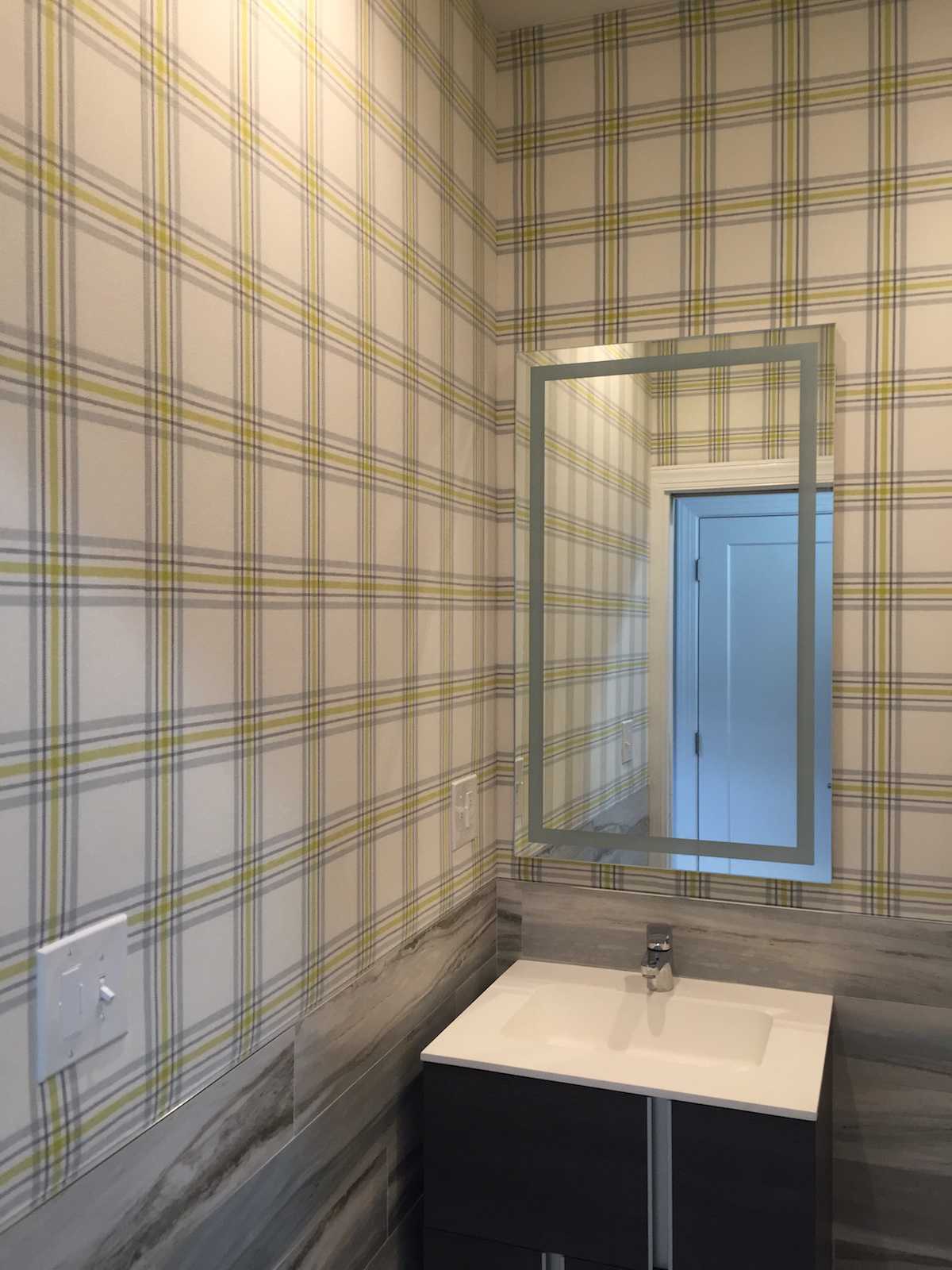 Canopy / Tent
Go all out, just do it. Would wouldn't want to curl up under this hand-gathered canopy for a good night's sleep?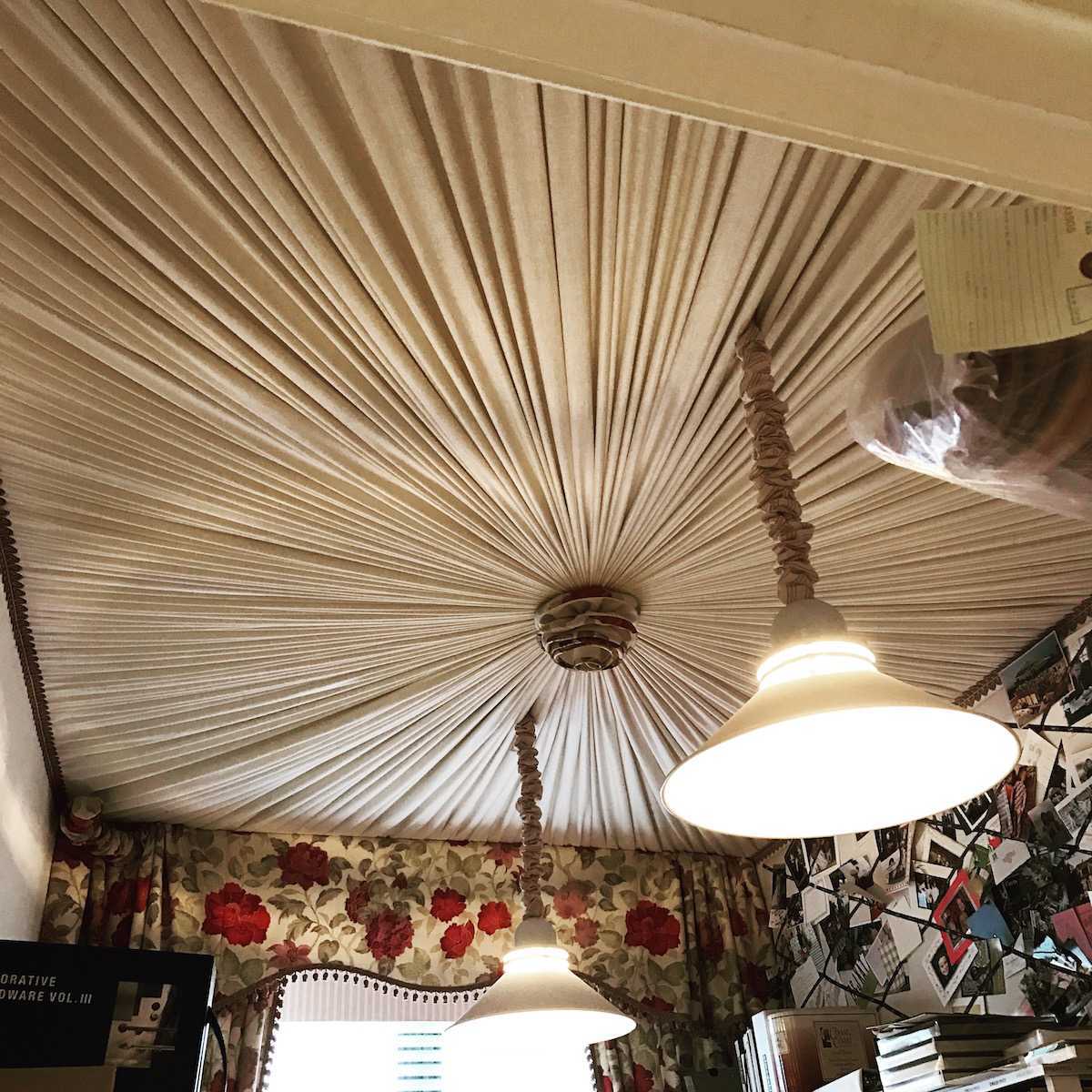 Drink Holder
This last one was for me. A funny afterthought in designing a pitched washplane powder room sink was that during a party, guests had no place to set their drink. Problem solved with this leather-topped and stain wood coaster I designed.
Cheers!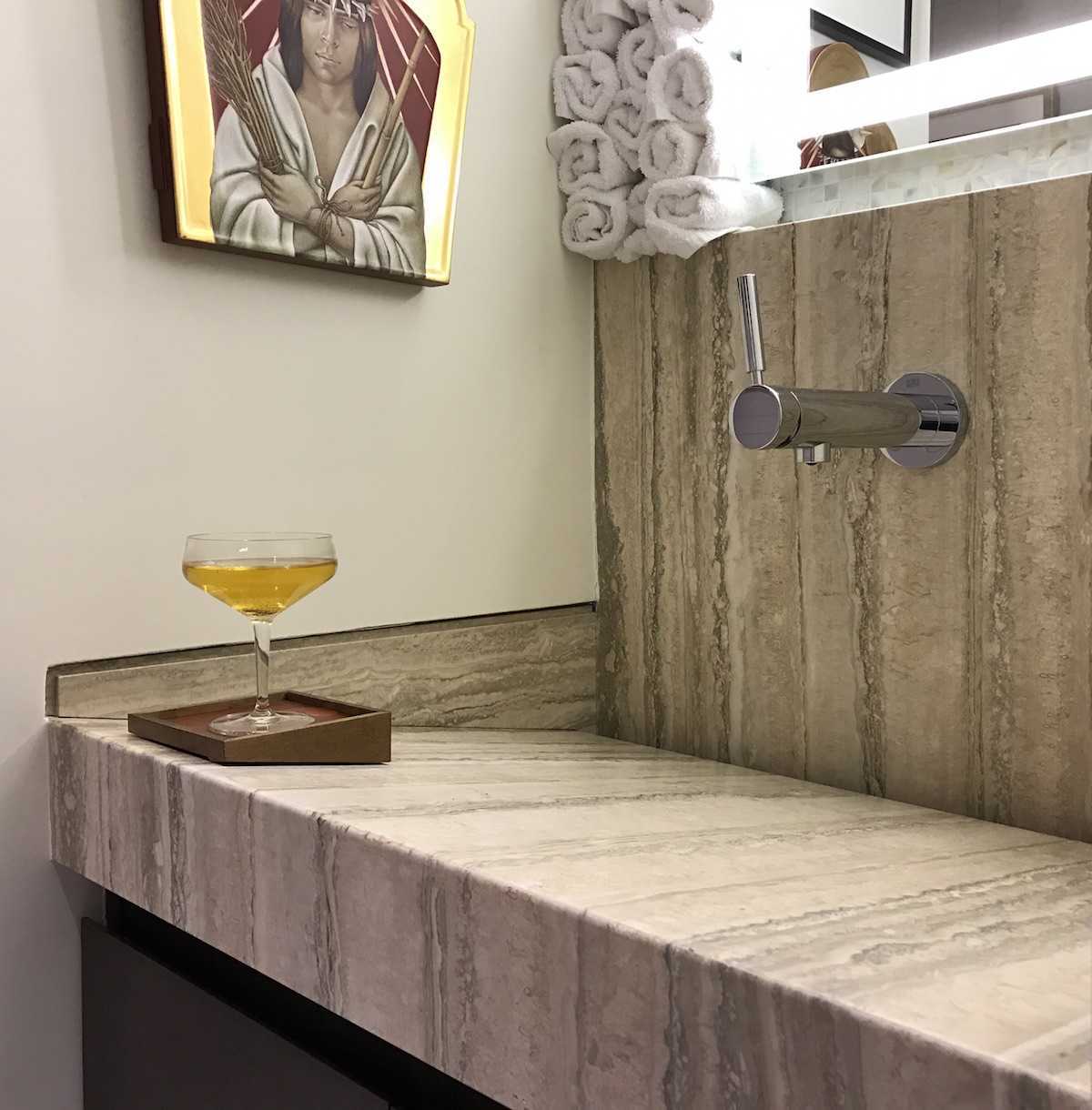 Like what you're reading? Stay in touch with monthly (or so) e-mails.