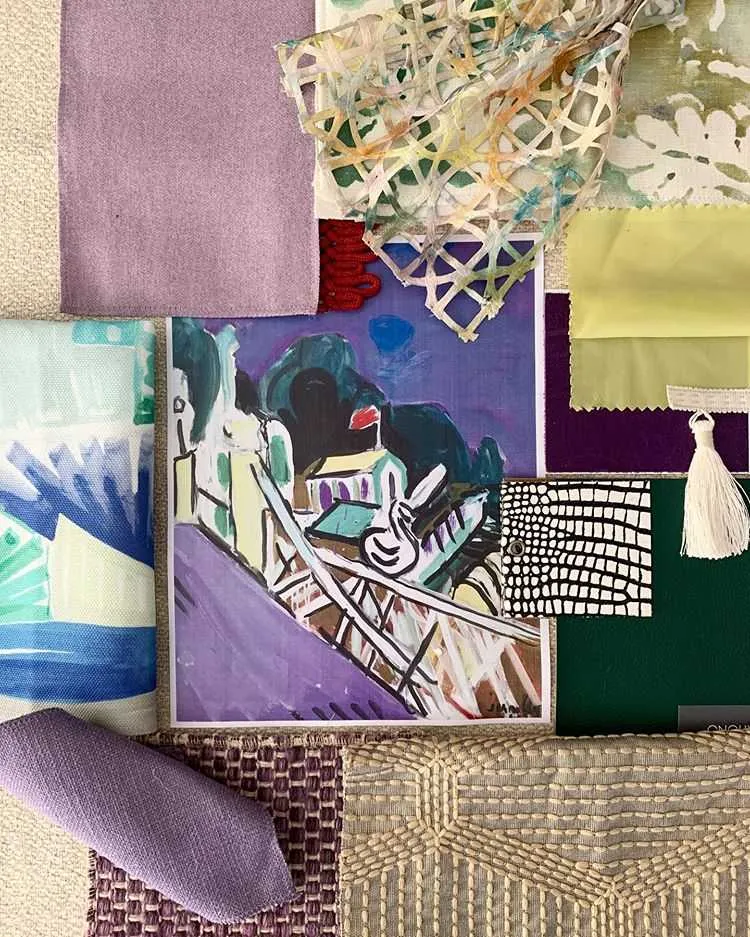 Everything seems to fall into place when the swans and the swan boats are back and it's warm enough to enjoy a day in the Public Garden. The late expressionist painter Jason Berger, who hailed from the Boston area, celebrates the joy of lovely weather in his painting Swan Boats, Boston Public Garden, and we imagine a room around it – perhaps a sun porch in town or a living area at a vacation home – with an uplifting vibe of layered, breeziness, purple hues and playful fabrics and textures.
Mood Board inspired by Swan Boats, Boston Public Garden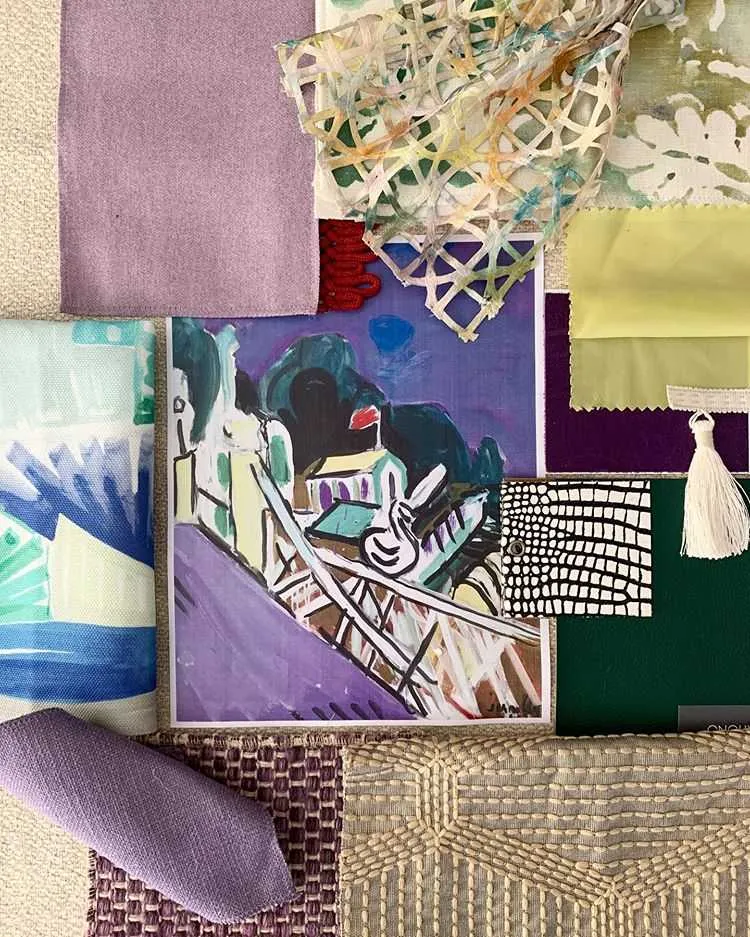 Painting by Jason Berger at center, available through Childs Gallery
Like what you're reading? Stay in touch with monthly (or so) e-mails.