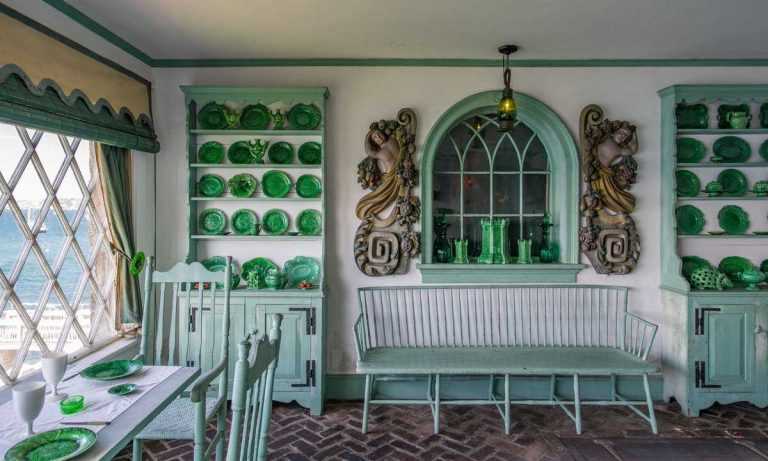 Living in New England is a blessing if you're a sucker for historic home tours like we are. Plus we have organizations like Historic New England with so many homes all over the place, it's like no matter where you find yourself, there's a home to visit nearby. Score!
Below are a few Historic New England homes we find so inspiring and the design lessons we've learned from them.
Rooms with views need vibes too – Beauport, the Sleeper-McCann House, Gloucester, Massachusetts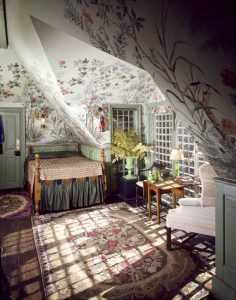 Every time we visit Beauport, the Sleeper-McCann House we fall in love with something new. We think that's because Henry Sleeper, one of America's first professional interior designers, wanted to wow everyone who visited his home. While the views of Gloucester Harbor alone could do this, he made each room an experience – and there are 40 of them. In minutes you can go from rooms that feel like they belonged to an early American sea captain, to ones that feel gothic, or to a challenging gabled bedroom that he transformed into an open, flowery aerie.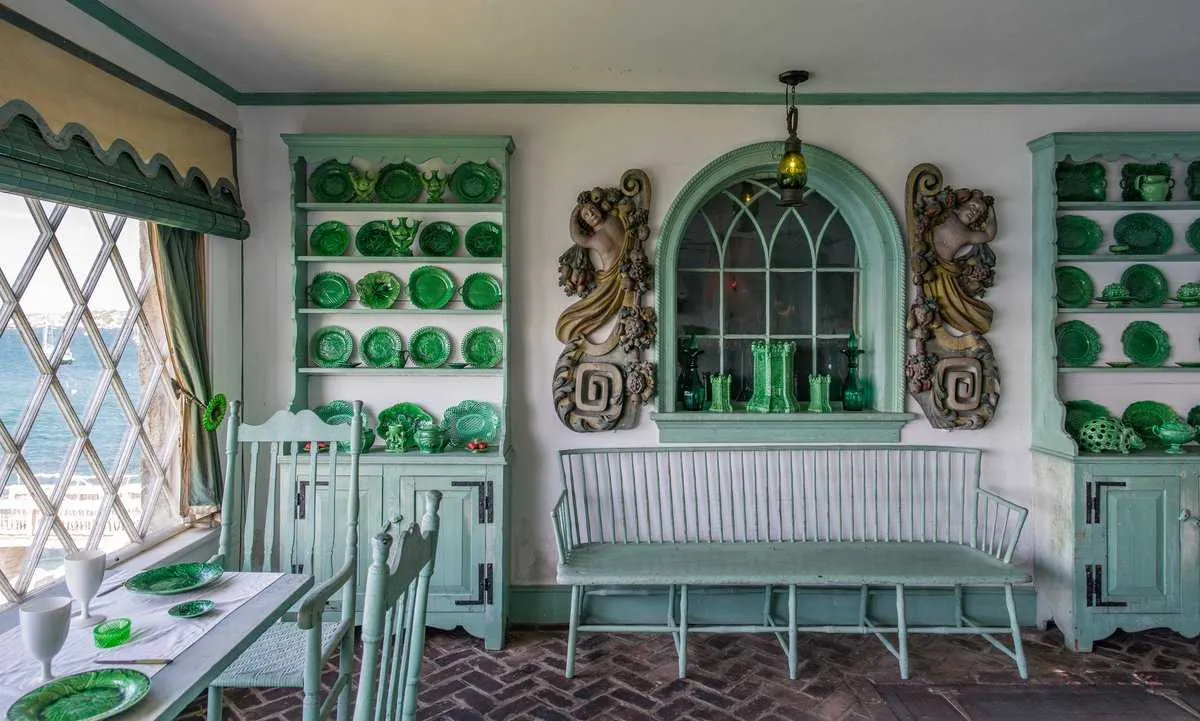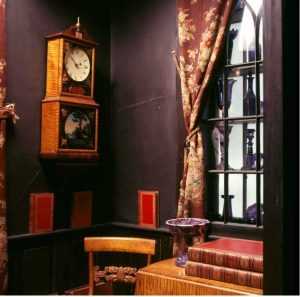 Sleeper was a master of creating vibes. Plus he collected decorative objects and found creative ways to live with and display them. Colored glass objects in front of windows or backlit, George Washingtons, bird pictures made of feathers, architectural antiques – the home is a visual feast and testament to his eye. If you ever wondered why you need an interior designer, visit Beauport.
Collect what you love and live with it – Cogswell's Grant, Essex, Massachusetts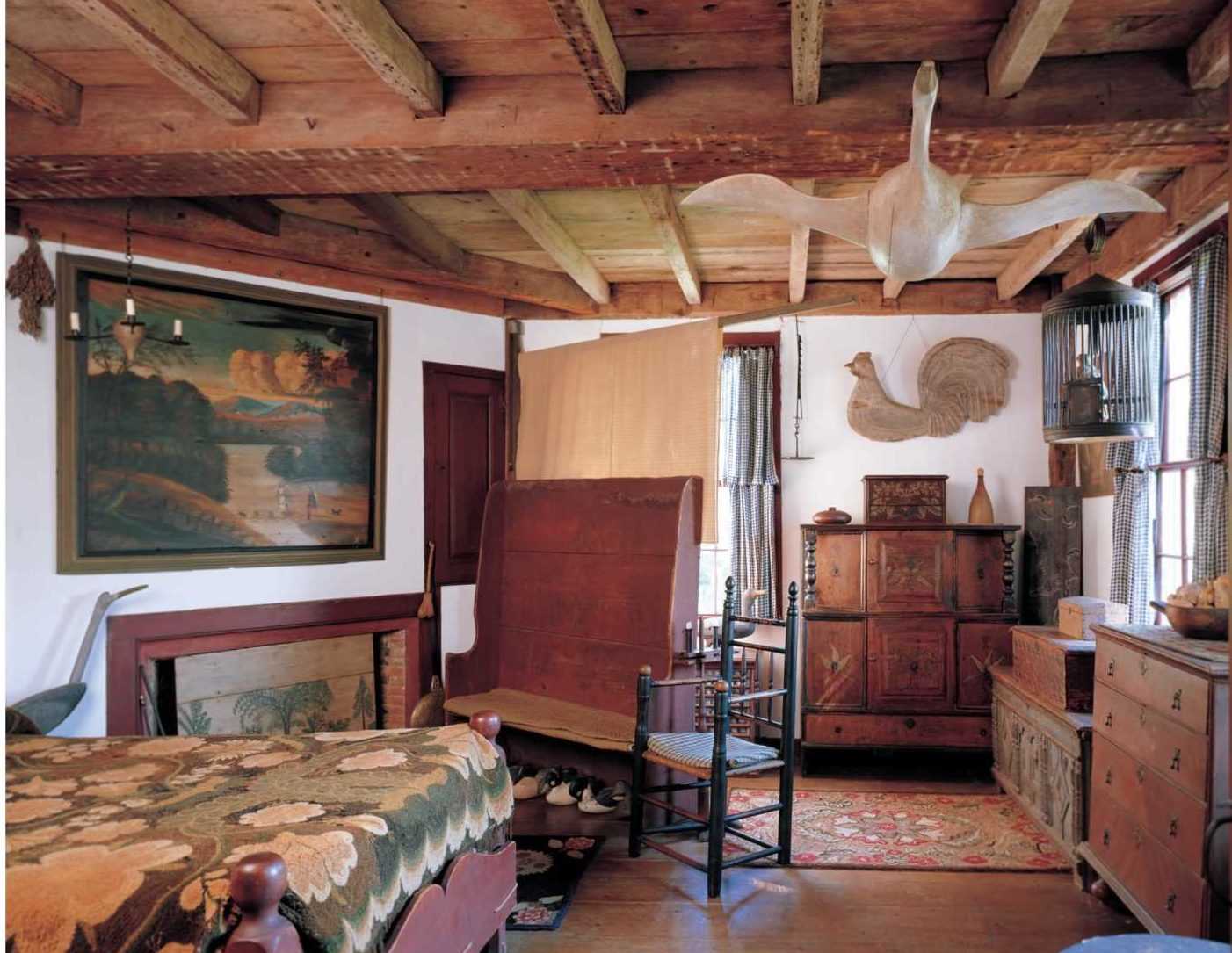 It makes so much sense that passionate, pioneering American folk art collectors Nina Fletcher Little and Bertram Little purchased an 18th century farmhouse in 1937 and proceeded to deck the rooms out with part of their impressive collection. The furnishings, rugs, pottery, paintings and other handmade objects feel like they could have been here at Cogswell's Grant for centuries.
Walking through the home feels much more than stepping back in time, though. The Littles lovingly arranged their collections of what Nina Little called "country arts," and the home has this quaint, quiet beauty and whimsy. Without their appreciation for these "everyday" objects when most collectors were focused on fine arts, this all may have been lost forever.
What is also amazing is the impressive effort behind the décor. The home is shown as it looked in 1980, when the Littles collection was "largely complete," says Nancy Carlisle, senior curator of collections at Historic New England. "As new objects came in, old ones went out. Furnishings were often rearranged so that new pieces would show to their best advantage. Right from the start, the Littles decorated Cogswell's Grant for visual delight rather than historical accuracy, a style that has since come to define the country look."
Modern can be cozy – The Gropius House, Lincoln, Massachusetts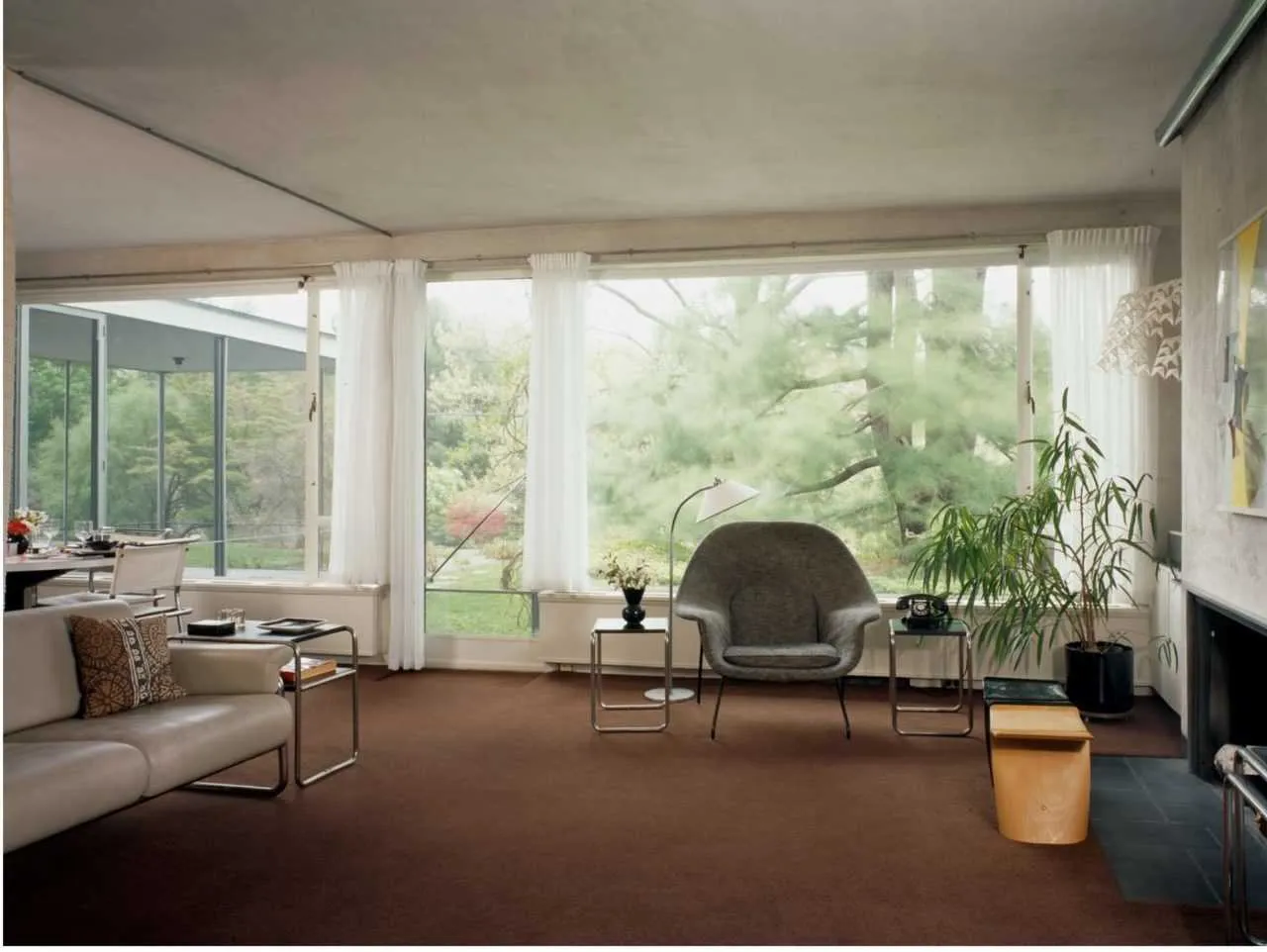 Sure, there are huge plate glass windows, glass blocks, concrete walls and chrome among other industrial elements. Yet the experimental home Bauhaus architect Walter Gropius built for himself and his small family in 1938 is warm and inviting. In the era we find ourselves in with apartments encased in walls of glass towering over the city, the Gropius House has so many lessons in comfort and livability.
The spaces have ample glazing for natural light and views, but you don't feel to exposed to the elements. You could imagine the living room being the place where you would want to curl up with a book on a rainy or snowy day. Warm neutrals, beige, browns, off whites, red and orange make it earthy. There are rugs and soft textures on the floors and here and there on the walls and furniture. Furs are draped over furniture from the Bauhaus workshop. Curtains are not limited to windows and divide rooms into smaller ones, filtering light and providing privacy.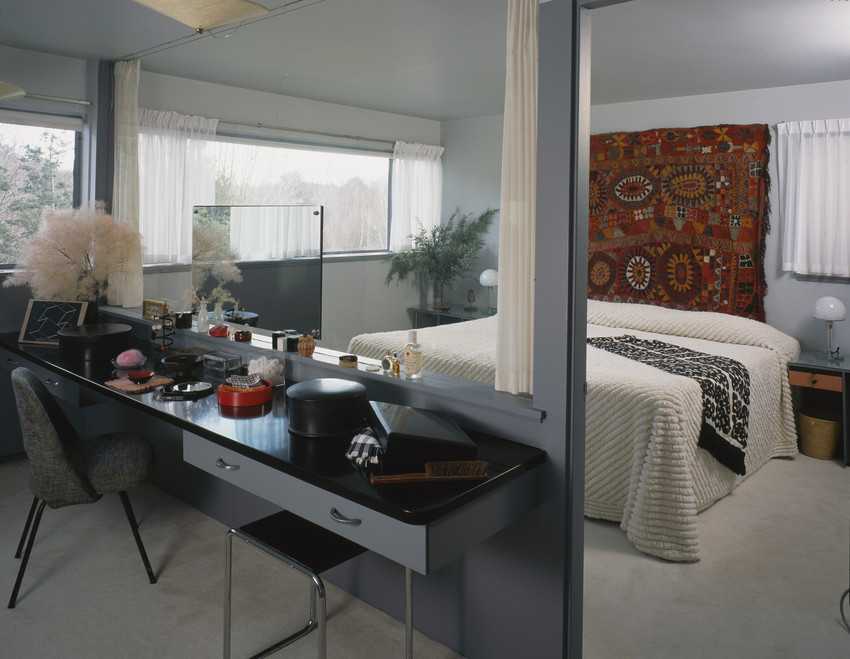 Art display systems offer the flexibility of adding to or circulating a collection. Shelving and deep windowsills are used as display space for books, plants and decorative objects and provide another layer in front of glazing. On the window sill above the desk area in the office, a ceramic bull by Joan Miro mingles with Mexican figurines. Yes, we can live comfortably well and with personal style in modern homes.
About Historic New England
There's so much design inspiration and more within these properties. It's no wonder that many interior designers count Historic New England homes as among their influences. Even the late, great Prince of Chintz himself Mario Buatta cited Beauport as an influence in Architectural Digest, says Rob Watson, senior marketing manager at Historic New England. As well, the organization offers members at certain levels "personalized advice via telephone or email" on caring for old or historic homes.
All photos courtesy of Historic New England
Like what you're reading? Stay in touch with monthly (or so) e-mails.