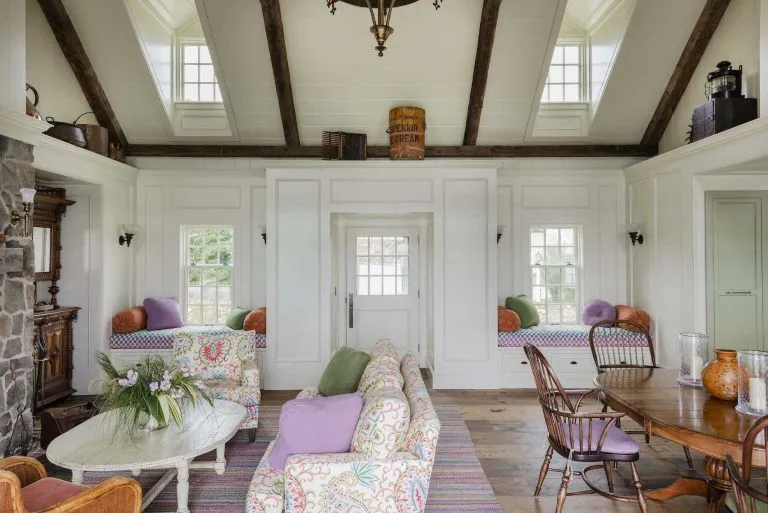 It's Not All Smoke and Mirrors
My first assumption was, when flipping through shelter and home magazines, that nothing was "real". Objects were dropped in at will, computers applied the magic wand tool to anything that didn't show well. Cords and switches were scratched out. Not the case, well, usually.
Lights Out
I often get a call from the client worried on my behalf that it might be cloudy, or worse, rainy on the day of the shoot. It's OK! Actually, it's better! Because longer exposures are used to more naturally fill the space with sunlight and it's those cloudy days that give the photographer the most control.
And my first shoot, I went to efforts making sure all the lamps and dimmers were hitting just right. Well, interior lighting basically doesn't matter. It's never turned on, unless to highlight a fixture whose color is revealed only with the light. So, we usually shoot in what we think is darkness.
Less is More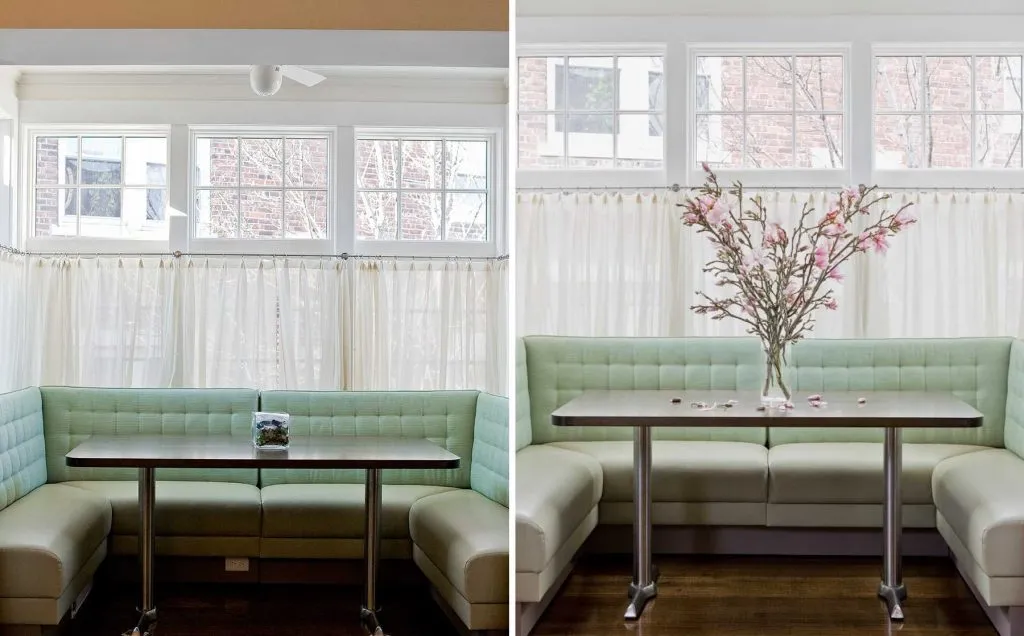 I waited patiently and prepared vigorously for my first project photo shoot, not really knowing what to expect. I went overboard to say the least with bowls, vases, fruit and flowers. I'd say most spaces are different depending on the look we're trying to achieve. But editing down is usually the way to go.
Also, something I learned is that smaller or less colorful objects rarely show up in the shot, making the story we're trying to tell too crowded. Less distraction is more impact to the overall composition.
Scout the Space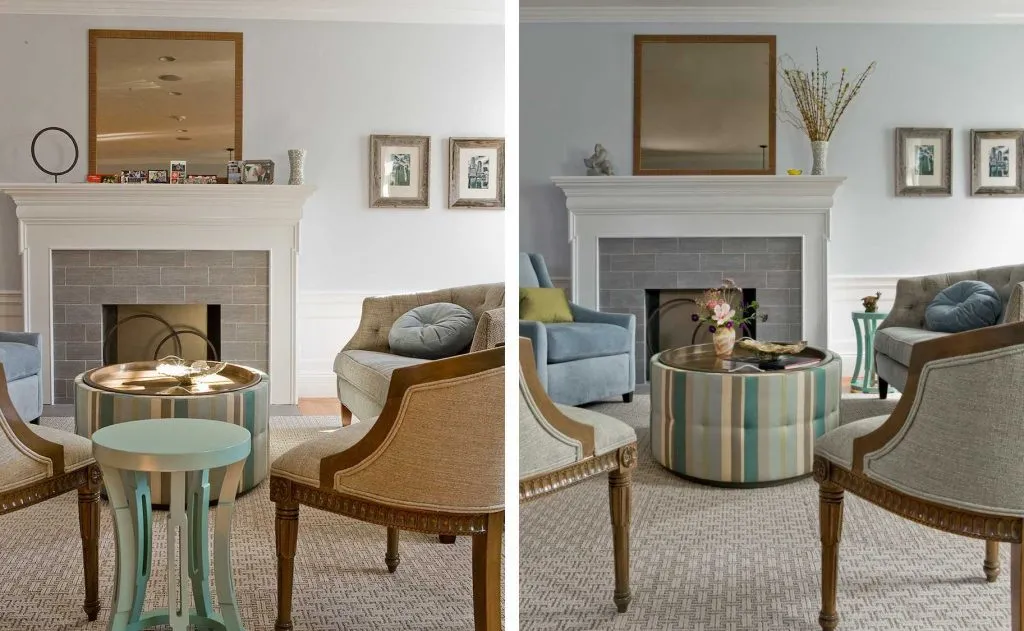 Most of the shoots we plan are scouted before the styled shoot to save time. This way, we can arrange for optimal furniture arrangements, styling needs, artwork, etc. well before we're on site.
Perspective is Key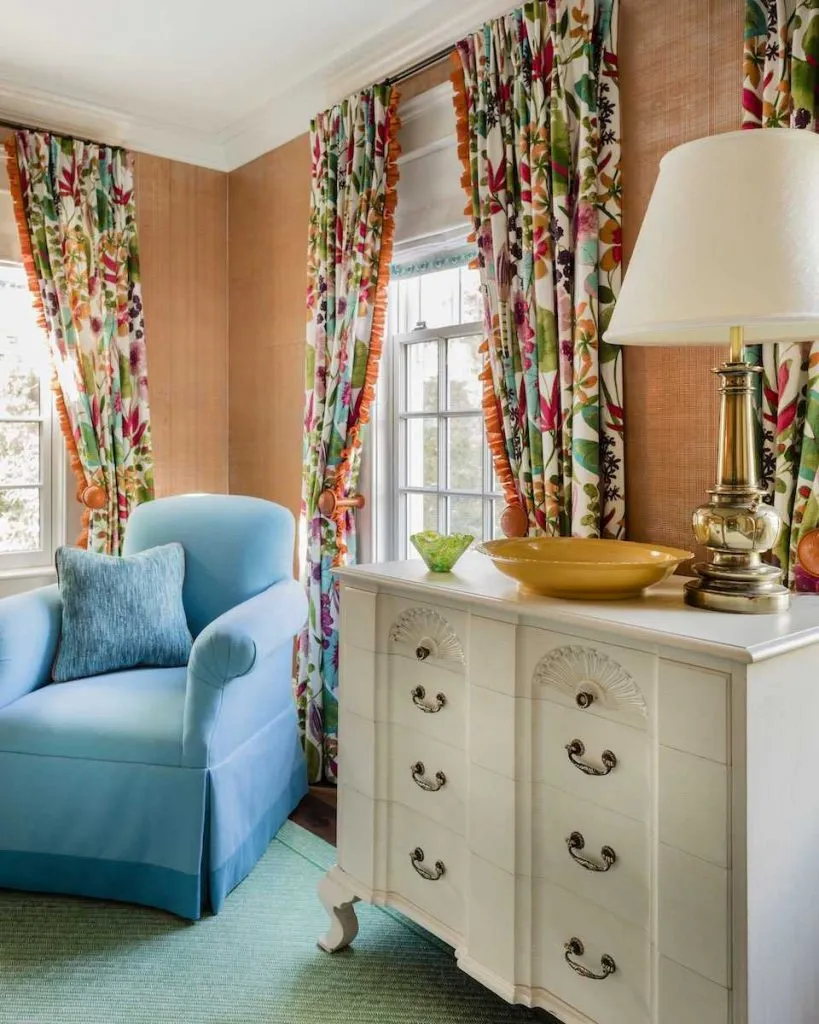 When taking shots with Michael Lee, he early on recommended to me that the lens height was kept lower, almost at seat height, which I love. It draws the viewer much deeper into the room as a participant, as if one can imagine the feeling of living in the space.
Also, arranging furniture for the shot is counter to the way it's arranged for use. Smaller tables, chairs or ottomans are often moved around several feet to achieve the perspective that makes sense of the alignments.
For example, the camera can force a seemingly innocent detail of a chair arm in the foreground to overshadow a larger sofa in the background. Making these adjustments are part of the process.
Being Married to an Art Dealer has its Perqs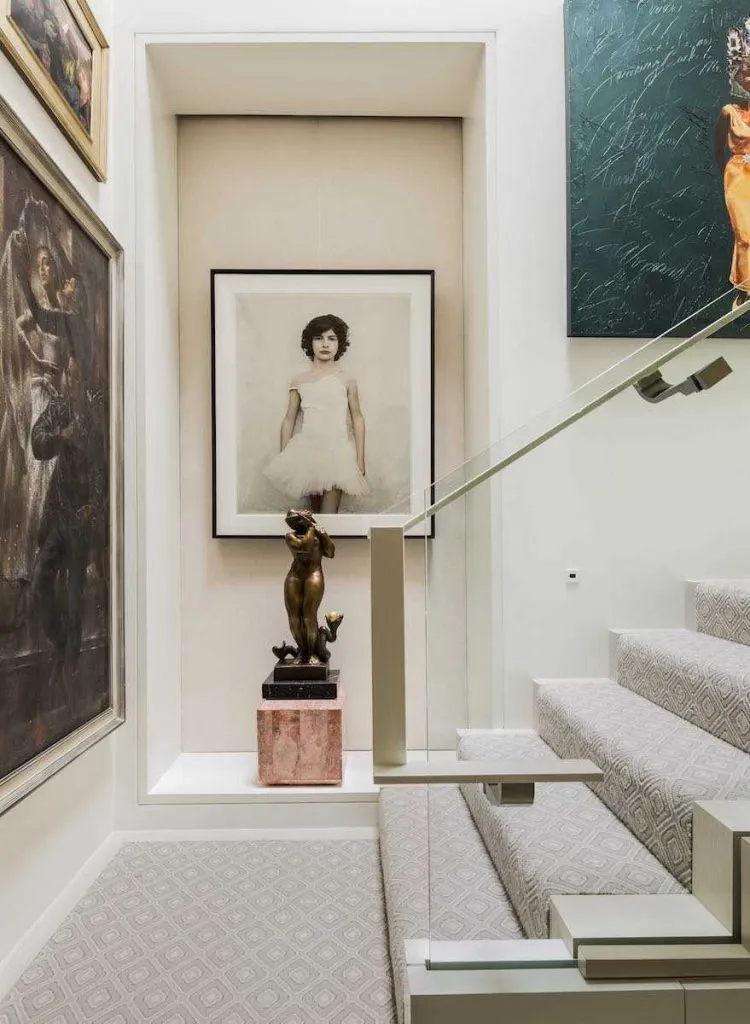 Many of our clients have wonderful art collections with a trove of wall art and sculpture to choose from. But sometimes not.
Although I keep Childs Gallery in my arsenal for photo shoots, many clients tend to love what's on the wall so much they'll buy it.
Did you know that borrowing pictures on approval is common practice for galleries? How else will you know it's perfect?
Flowers are Great but in Minimal Quantities
I like to use fresh flowers to tie together a grouping, or bring out a diminutive color from a fabric or other material. Too many flowers looks forced and unnecessarily deliberate. Often it's an expected object around the home that steals the show, such as a scarf, book or everyday item.
Photoshop is Used Sparingly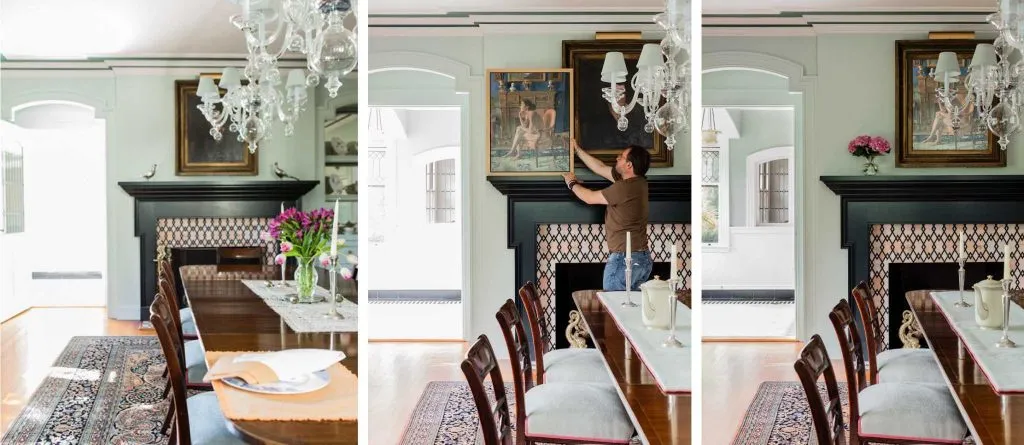 Nobody believes this, but it's true. I would say if the room can't stand on its own with professional photography, then maybe there's something off with the room.
Photoshop is a tool for efficiency, not magic. The best example would be to layer various exposures to create an image that is pleasing to look at. Otherwise, windows would be flooded with sunlight to achieve ambience on the interiors, without the crutch of artificial lamps and strobes.
And also one trick that I'm not sorry about is for art hanging. Placing the right piece in the right spot would normally require nailing some holes in our client's freshly painted and immaculate walls. Holding it in place gets the job done, scrubbing out only a digital finger or two.
It's Worth All the Effort!
Short of marching new clients through previous projects, which we've done, our designs only look as good as the pictures our fine photographers take.
Like what you're reading? Stay in touch with monthly (or so) e-mails.