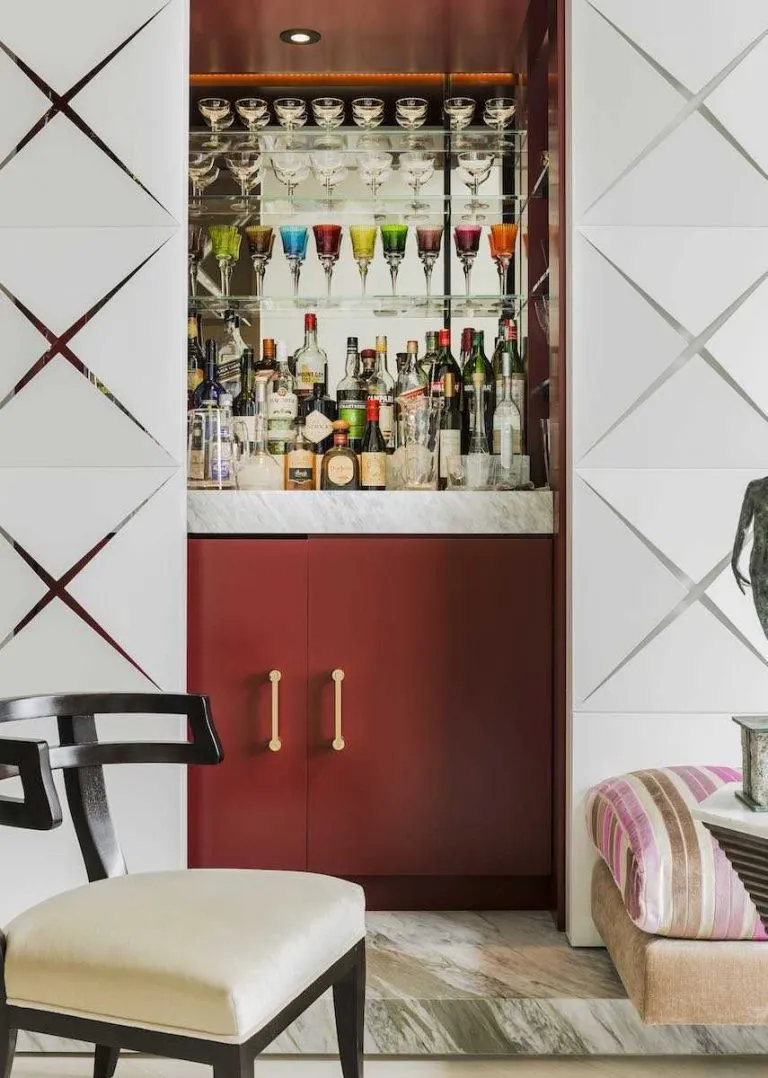 If I give free design advice (which I never do, but let's imagine) the one thing that will completely transform a room is an exceptional paint job. It's the type of application that people can understand and relate to, though rarely give much consideration to the varying levels of quality. I mean, anyone can paint walls, right?
Sure, and anyone can cut their own hair or walk in to the nearest barber, but which results are you going for?
I enlisted some experts in the field, beginning with Nigel Costolloe from Catchlight Painting in Newton to contribute his point of view on this topic, because no, it's not just paint.
"Color is evocative. Recall the unique colors that are forever attached to the southwest palette, or the modern art deco colors of the 50s that are forever attached to that era. Color influences appetite and mood, it provokes and soothes, it can be demure and sophisticated or it can be loud and presumptuous. The wrong color cheapens, the right color enriches and implies sophistication where none may actually exist."
Perhaps I'm used to noticing how things shouldn't be done and that over the years I've observed that DIY color selection has (d)evolved into a maze of relativity: Start with a color one seems to like then proceed to question what-goes-with-that and then that, over and over, until that root color is questioned and then back to square one.
But it's more than color.
Costolloe explains, "Paint can serve as a canvas, discretely retiring while objets d'art come to the foreground – it can also be the foreground – picture the doors of Dublin or any other European city where the door is the lone or predominant splash of color against a uniform masonry background. Now picture a ceiling, not painted white – sacrilege! Designed to lighten and expand a room, a white ceiling has become the norm when it should be just one option among many."
Ugh, the white ceiling. I call this Should Design. Ceilings should be flat white, walls should be eggshell, countertops should be granite. Where's that emoji for an eye roll?
"Watching Paint Dry"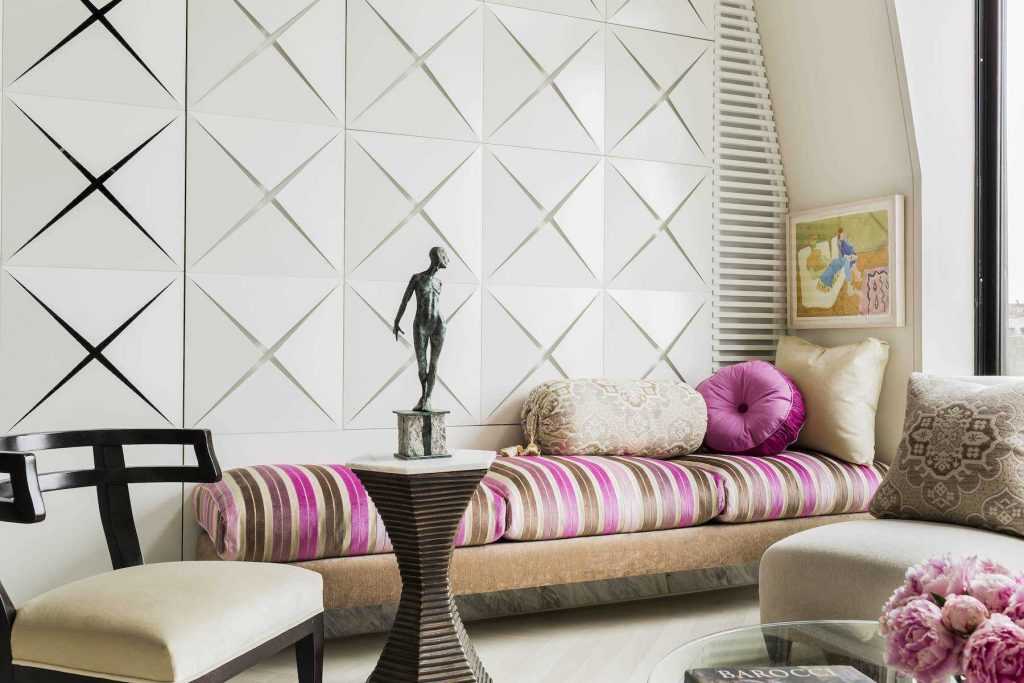 I wonder where that phrase came from. It minimizes all the work that goes into the careful efforts of getting a room right. This implies that paint is mindless labor, anyone can do it. Home improvement stores and TV shows make it look as quick and easy as putting on nail polish. Look, you can paint the entire house in 23 minutes!
And because of this, it should be cheap and so, why not go with the cheapest painter? I call this the race to the bottom. In any realm of business, the bottom is packed with people who can only compete on price and are therefore generic.
You don't want generic.
The quality of paint ensures that the labor invested goes smoothly. In other words, sub-par paint can take twice as long to re-coat until it's right.
I'm here to say that not every painter (or paint product or the tools to apply said paint) is the same.
You Get What you Pay For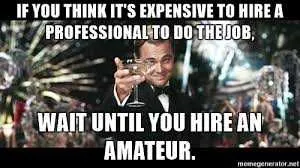 Yes, you get what you pay for. What could go wrong with a cheap paint job?
"The obvious?" Costolloe smiles. "People in your home of dubious character (avoid the painter whose claim to fame is 'sober and on time' … applying paint with no concern for durability or longevity, let alone aesthetics … applying paint to adjacent surfaces with abandon – floors, furnishings, countertops, pets, leaving you with cheap paint cheaply applied and looking cheap on completion."
Rick Watson, director of product information and technical services at Sherwin-Williams, adds, "The quality of coatings used impacts the finish and durability of any paint job. Typically a high-quality paint is defined by both aesthetics and durability. Key properties to look for include hide, and resistance to stains, dirt and burnishing. While a quality paint should go on smoothly to avoid brush and roller marks, quality tools can also make a difference between a professional looking job and a poor one"
You Know Better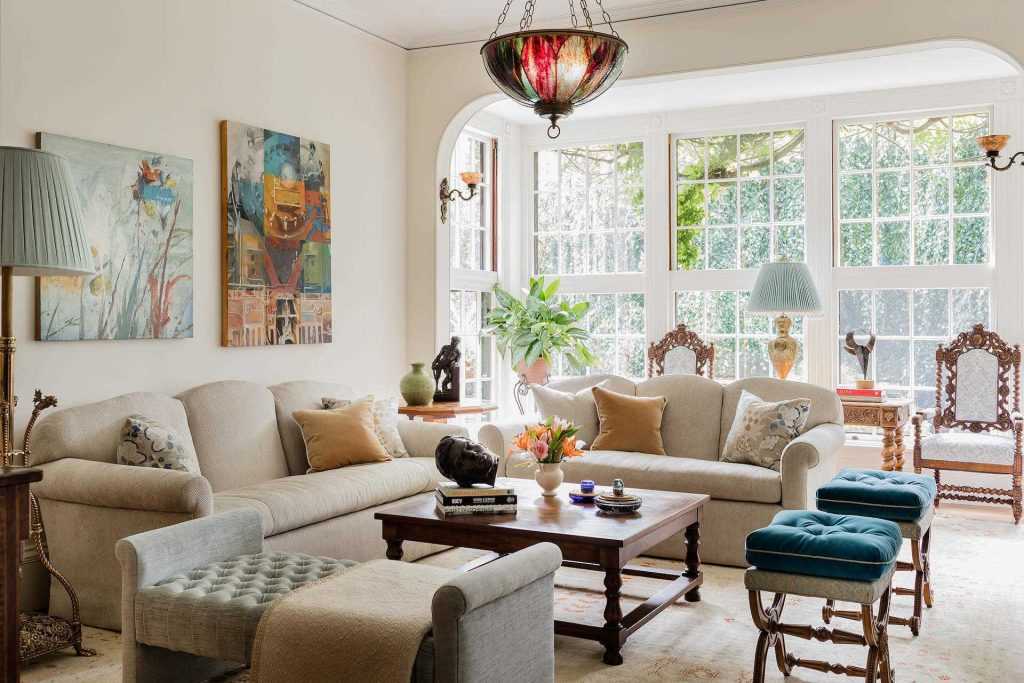 I preach the heightened appreciation for color and sheen to uplift a room and play a part in the symphony of textures, light and color. It's not all random and there's effort to be discerning enough to scratch beyond the surface.
Instead, there's a harmonious pathway of color that accentuates a room's experience. Combined with the thoughtful use of product and skill – woodwork vs. walls. vs. cabinetry requires a very knowledgeable skill set so the results are right the first time.
"A painter's trained eye sees through and past the surface – why is the plaster cracking again? Why is the trim discolored in sections? Why is the paint peeling? Why is the paint prone to mildew?" questions Costolloe.
With that comes experience: knowing immediately and not after it's been incorrectly painted. "A carpenter measures twice and cuts once," asserts Costolloe. A painter similarly preps a surface for paint for much longer than she paints it – be it cleaning to remove surface dirt or oils, or sanding to increase tooth and adhesion, preparation is key to a finer finish."
I always say, referring to our network of artisans, craftspeople and trades, if they go to sleep or wake up thinking about a detail or an approach to our job at hand, they match the profile whom we love to work and get our clients the best results.
Complexities and Nuance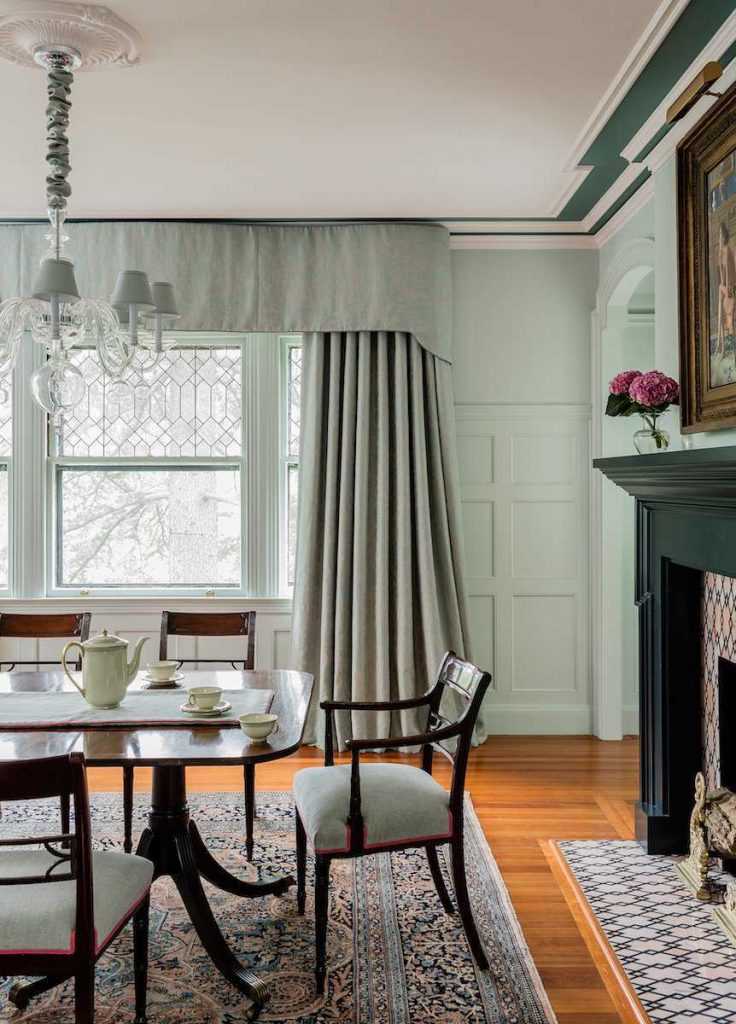 Here's a quick take-away when you're considering your next journey into paint.
Consider what sets apart a fine paint job from a mediocre one: labor, product and tools.
Appreciate that preparation is the banal but labor-intensive and necessary foundation for a exquisite paint results. A poorly prepared wall will look like a pig no matter what shade of lipstick.
The longevity of a fine paint job will pay dividends for years to come. "What coating solution is going to give the best long-term value?" Investing a little more in high-quality paint can offer big dividends in reduced maintenance costs over time, leading to higher customer satisfaction," says Watson.
Be confident there is an understanding of the project as a whole, not just the task at hand.
Consider what would make you love your painter so much that you would joyfully spread the word?
Concludes Costolloe, "It falls to the painter to educate and inform the buyer the difference between someone who simply applies paint and one who actually paints. If the amount to be paid overwhelms any interest in the process, then let the low bidder win."
Like what you're reading? Stay in touch with monthly (or so) e-mails.