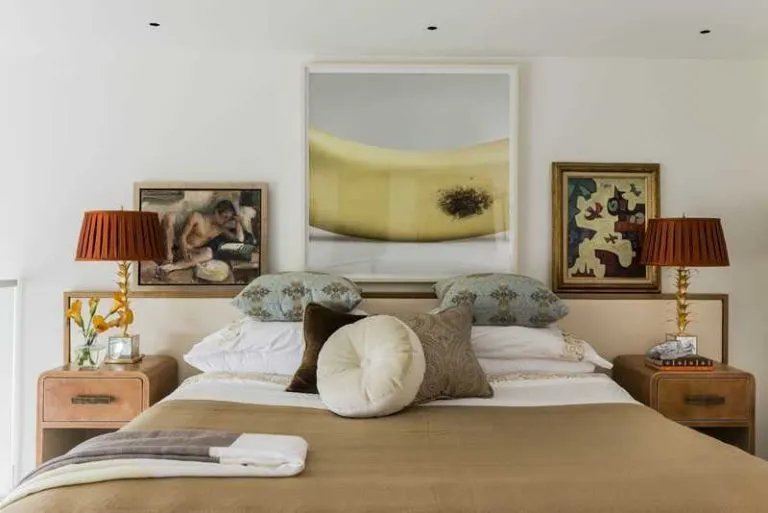 Yes, you read that correctly. I love making the bed. It brings a certain calmness and order to the impending randomness we face each day. For me, the benefit is two-fold (ha!): Transform a quotidian task into a styling exercise and reaping the night-time reward of diving into a cloud of warm, fluffy bedding.
Well you might ask yourself, "Craig, how can it be? Who has time for that?"
I set aside the time as part of my morning routine, and it's worth it!
I've always gone seriously overboard with the regimen of making the bed. Each morning, I routinely strip away the coverings – of what seems like maybe 20 lbs. of cotton, linen, down and feather – then rebuilding it to a squashy-bellied tower of fluffy, meringue-like layers.
Hungry now? Or sleepy?
Ok, one summer during college, I decided to stay on campus and earn cash. My luck, the only jobs that were left was making beds for the elder hostel organization that our campus used to fill empty beds  It's there that I leaned to perfect my bed making skill and love of hospital corners.
It got its hooks in me. I fine-tuned and adjusted my technique over the years. I discovered the comfort of goose down, learned the differences, the types, the fill powers, dabbled in feather beds and grew tired of the pricking. Then, I slowly upgraded, learned some tricks which I'll share below, and never turned back.
The Mattress
First thing's first: you must have a quality mattress. I am slight to Kluft which they sell locally here in Boston at Bloomingdales. I'm not a mattress salesman, but like I always say to clients: "You'll pay a lot, but you'll get much more than you pay for." That goes for everything. I personally can't be bothered settling for lame quality. That said, pick a mattress that will last and protect it for the long-term.
Tip #1: You needn't a pommel horse springboard to get into bed. Proper mattress height is 24-26″ from the floor to top of mattress. In recent years, mattresses have grown to be the size of a Smart Car. What is up with that??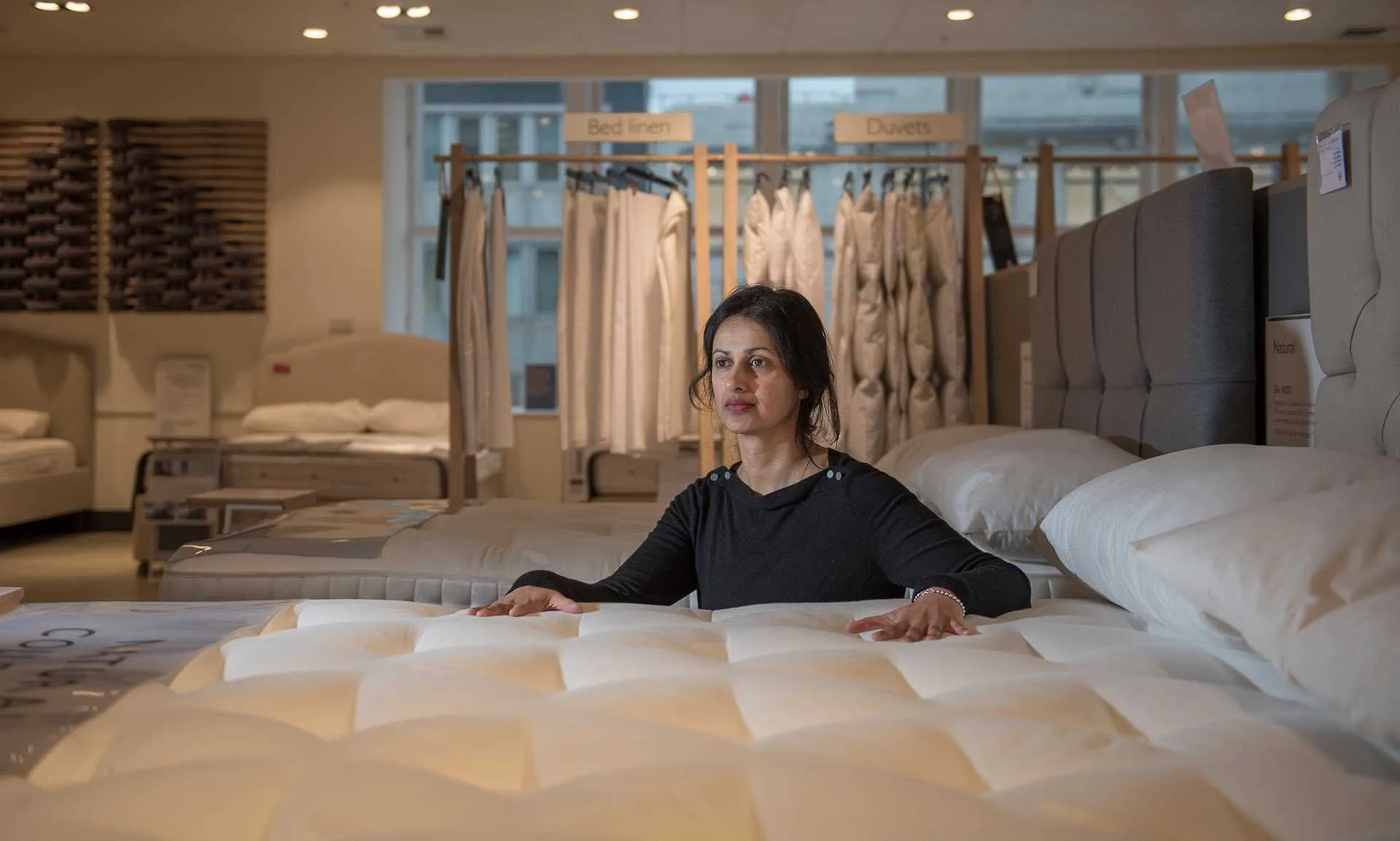 Since we custom design the upholstered bed frames for our clients, they are one of a kind and suited perfectly for them. This way, we can also perfectly nail the finished mattress height each and every time.
Tip 2:  Box springs are a waste of money. They just are. The platform accomplishes exactly what you need without a spring in your box.
"I maniacally shake and fluff it until it resembles a pre-torched Baked Alaska."
So, back to the layers. Recently, Richard and I were in Los Angeles visiting family and one look at the bed I can tell it was recipe-driven by someone who knows what they're doing.
I've taken this new inspiration home East, and I'll share that now with you.
Layer 1: The Mattress Cover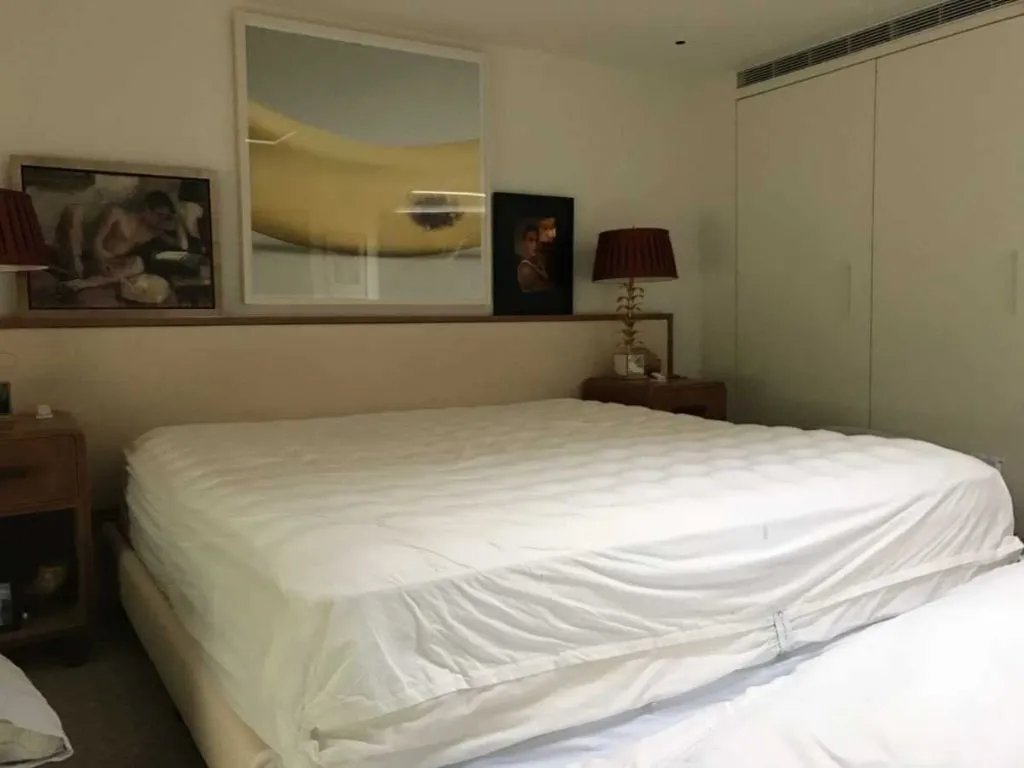 I don't think I've actually touched our mattress with  bare hands. The dust protector I use is by CleanRest  and I believe it goes a long way to protect it from, well … dust or whatever skin cells accumulate over the years. Gross, I know.
Layers 2 & 3: The Featherbed and Cover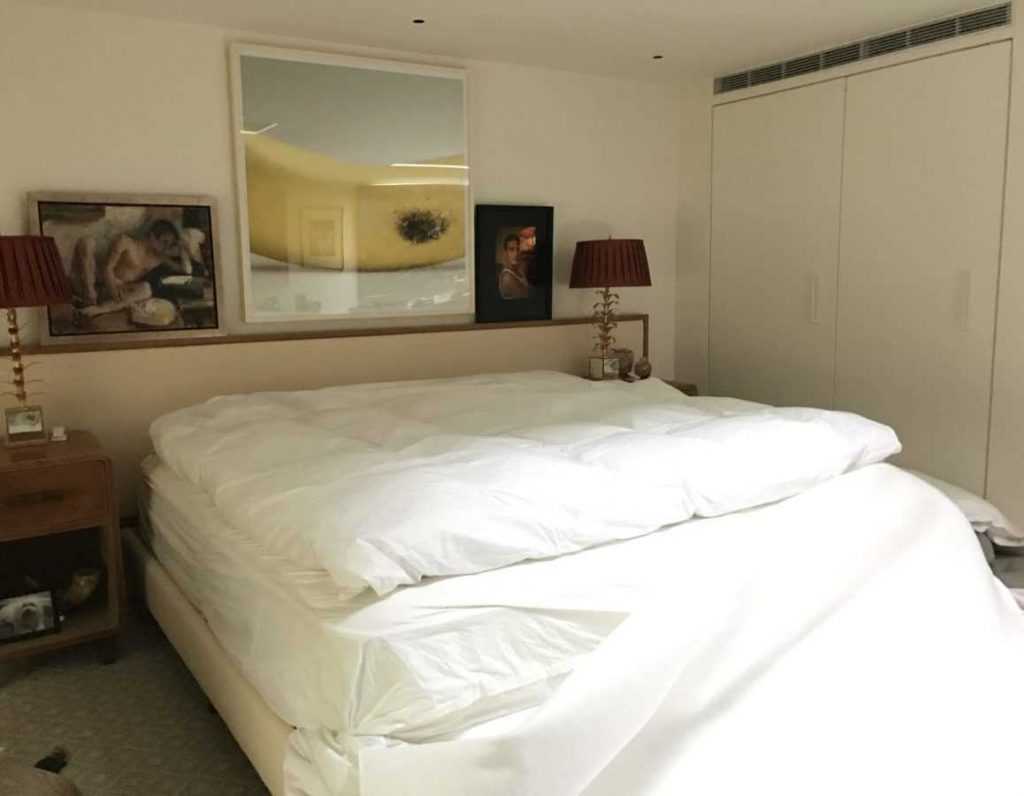 To bring that flattened featherbed back to life, I maniacally shake and fluff it until it resembles a pre-torched Baked Alaska.
Ok, so technically I'm considering it two layers because the featherbed, like the mattress, has a zippered protector accomplishes two things:
Prevents feather and dust particles from flying everywhere during the fluff process.
Reduces the likelihood you'll get stuck by a quill.
Tip 3:  Feather & Down protection isn't just for dust. Those quills hurt! Like needles or thorns or worse. Use them consistently for pillows, featherbeds and duvets.
Layer 4: The Anchor Band Felt Mattress Pad
So this changed everything. In my opinion, don't bother with the featherbed if you don't incorporate this. Although the featherbed cover is necessary for keeping the dust and quills at bay, the feeling is still a bit uneven and "crunchy".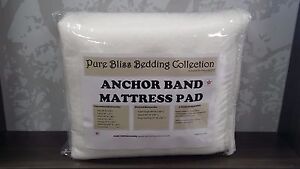 This pad is made of a very thick felt which softens, interlines and distributes the featherbed without flattening it, creating a lovely, plush crown.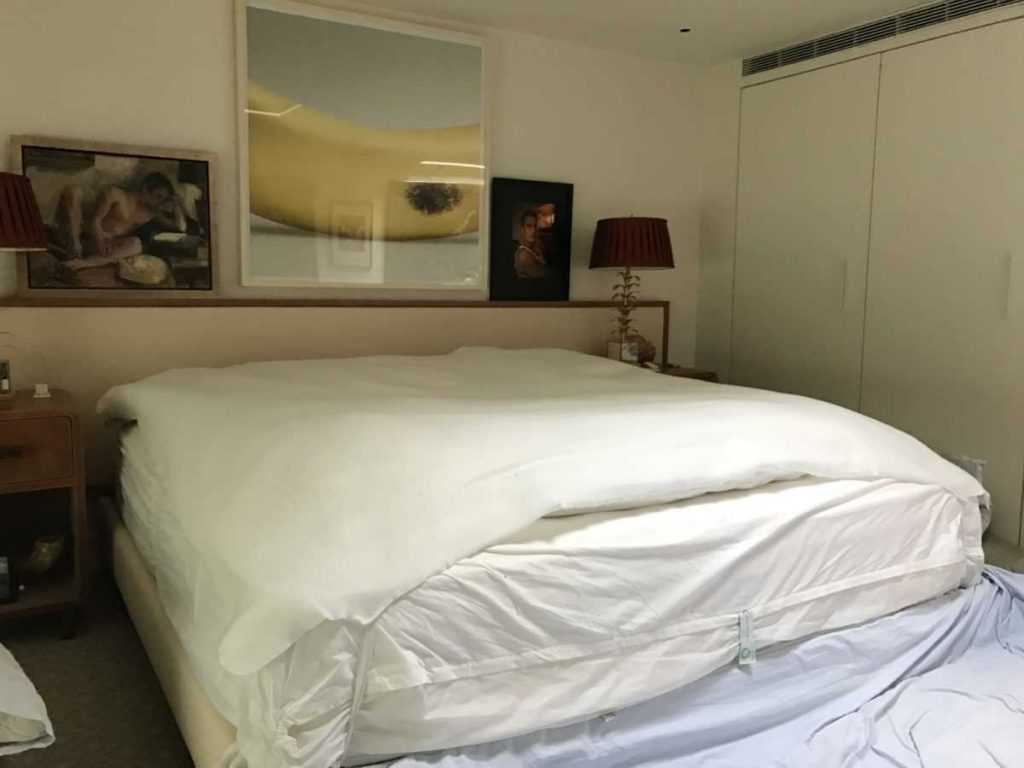 Layer 5: The Fitted (or Flat) Sheet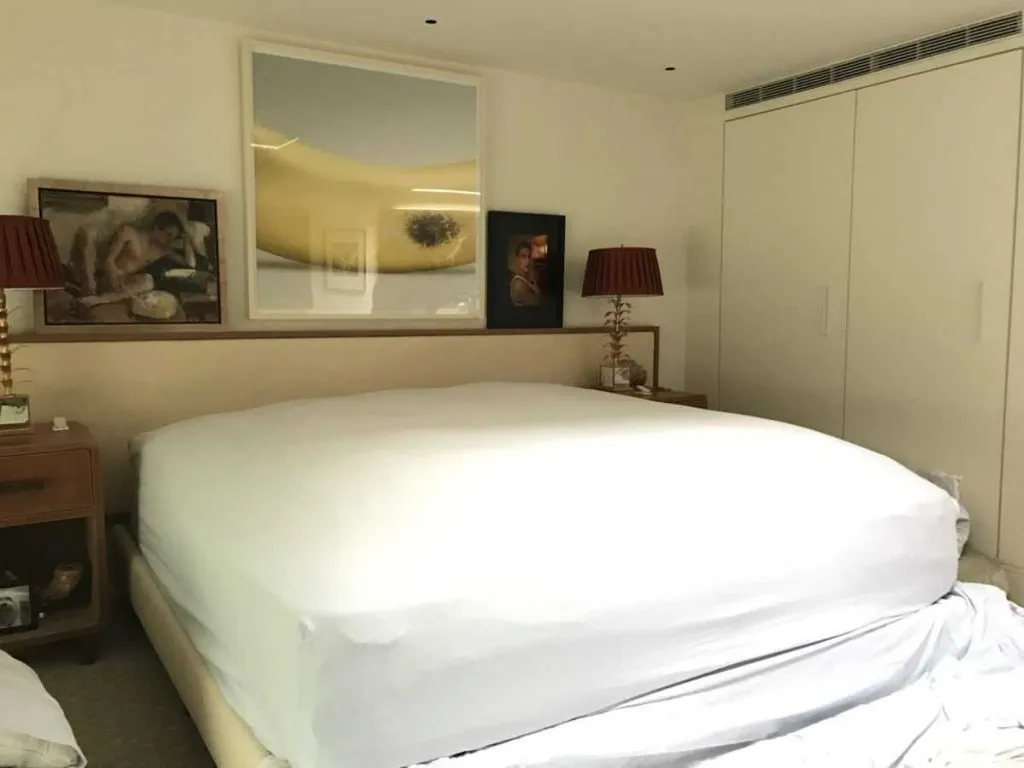 This layer is against your skin and counts for everything. My approach to bed linens is not based on the most expensive.
Maximum thread count, bla bla bla, I don't care, it's nonsense. It's like sun tan lotion SPF 600. I had cotton sheets that were 300 thread count which lasted for years and I loved. You must go in person to the store and touch them. Ignore the brand and try to focus on quality and comfort.
Layers 6, 7 and 8: The Blanket Sandwich
I have to credit my dear friend Christine for introducing me to this technique. While visiting their Connecticut home, I noticed in the guest bedroom that the there were two top sheets, sandwiching a light blanket or coverlet.
The blanket interlining creates just the right amount of body and heft needed to add a bit more warmth when it's cooler and a range of flexibility in warmer temperatures. It's magic and positively luxurious!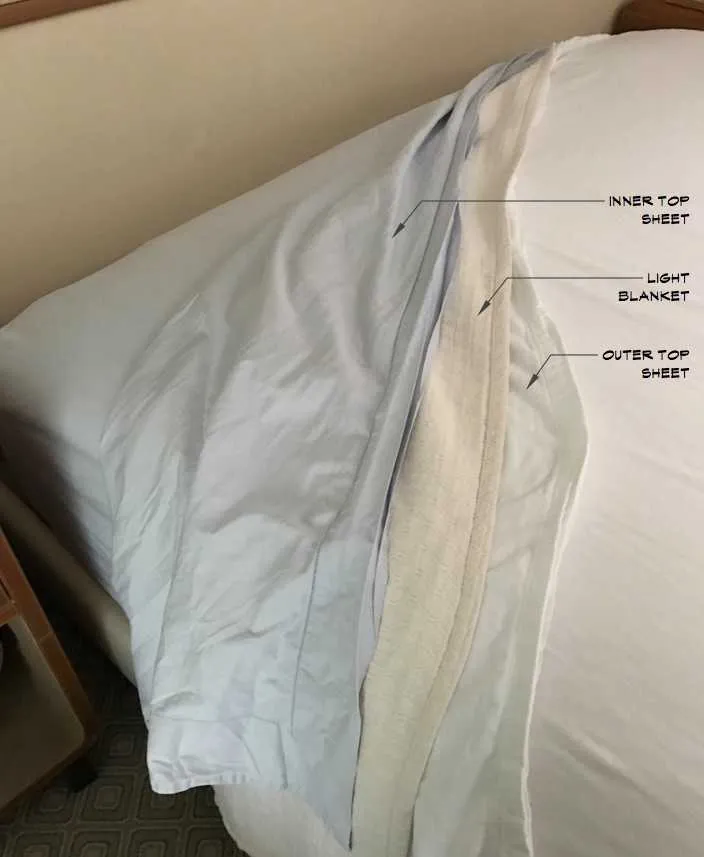 And be sure you tuck it all in very tight and don't forget those hospital corners.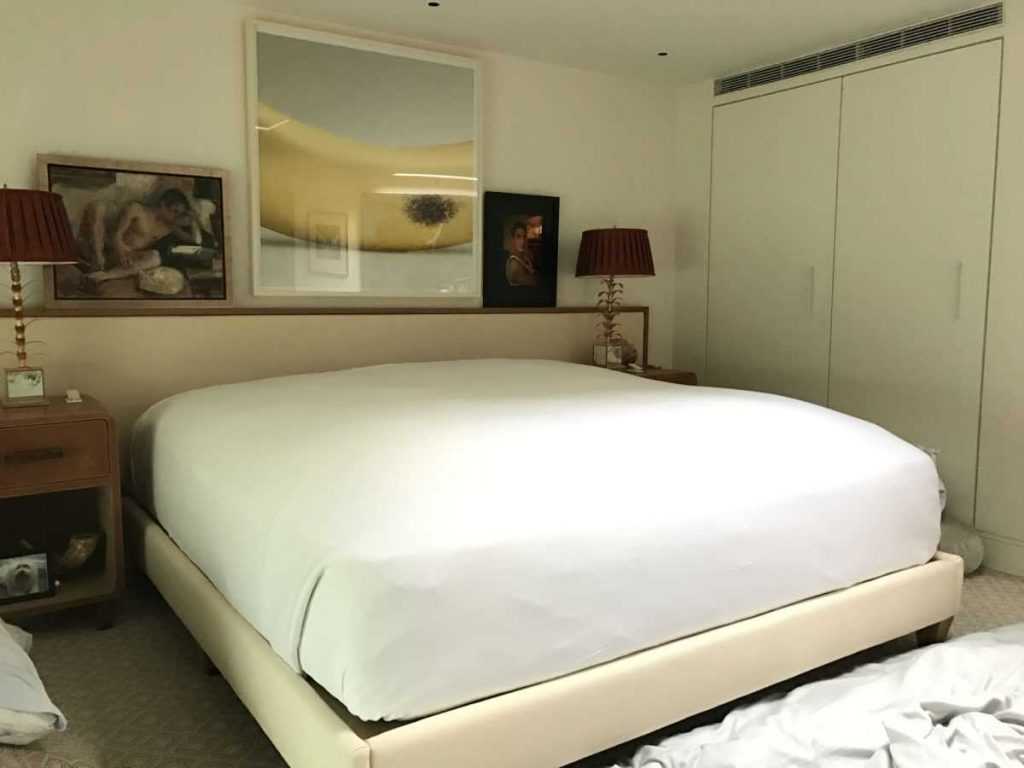 Layers 9, 10 and 11: The Duvet
I've experimented with a few duvets over the years. Down is by far the most luxurious, but like all things, choosing the best quality is key. Personally for me, that means the most lofty, down-filled puffiness possible. I do know that over time the filling can break down or clump, and there are many techniques for reinvigorating them.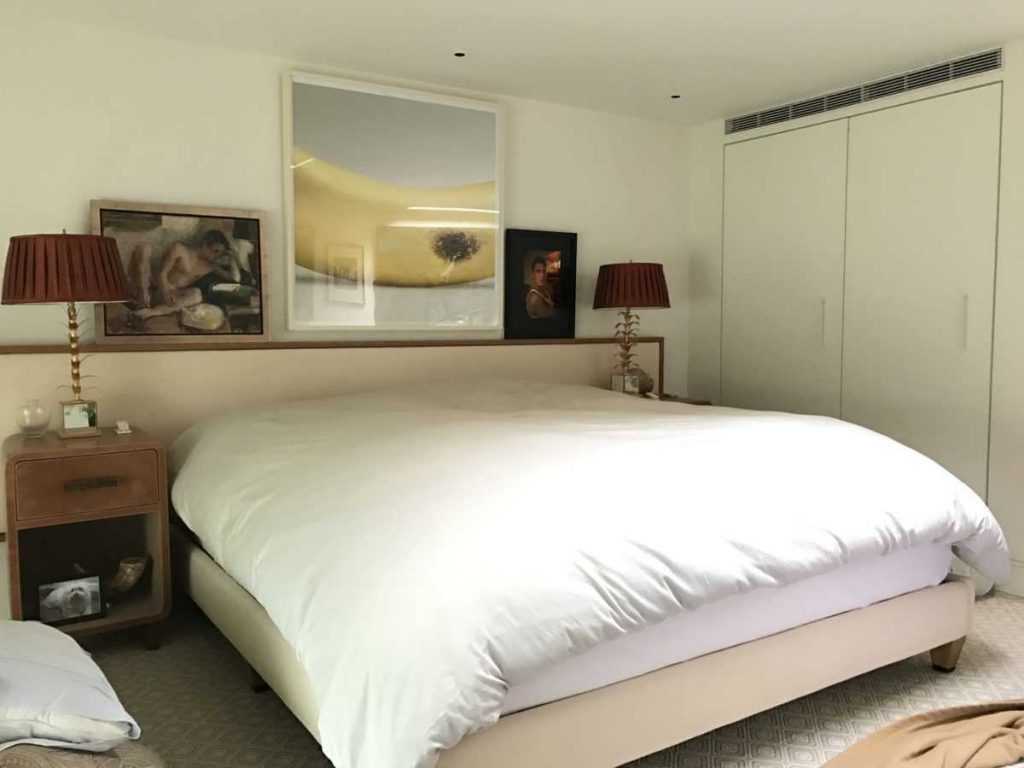 To achieve supreme fluff and loft, go for 700 fill power or higher.  Scandia Down's St. Petersburg Comforter hits at 850-900 which is the crown of luxury.
And again, you'll want to protect that baby with a zippered cover.
Now for the jewelry – the duvet cover! the custom duvet covers we make for clients are all hand-sewn with corner ties to keep everything in place. The options are endless as far as fabrics and trims and it certainly is an opportunity to make a statement or tie the room together.
"Transform a quotidian task into a styling exercise and reaping the night-time reward of diving into a cloud of warm, fluffy bedding."
Layers 12 and 13: Pillows and Throws!
For sleeping, I prefer a king pillow and two standard down pillows. This makes a total of six sleeping pillows. Luxury!!
And then of course throw pillows. They round out the room and tie it all together.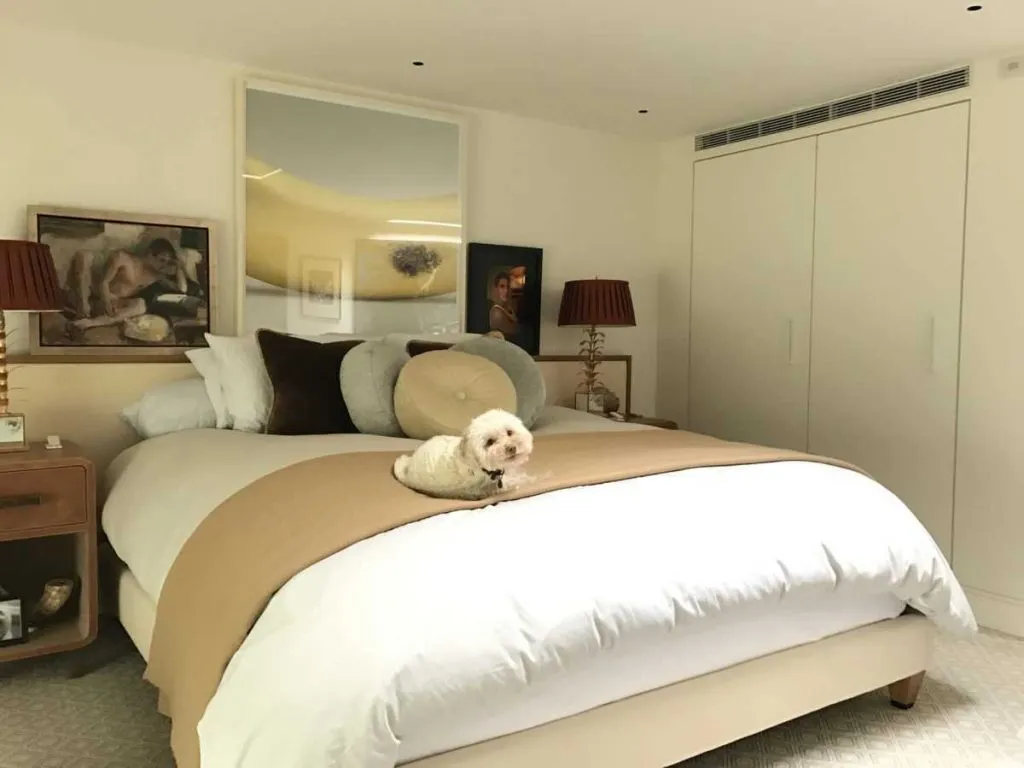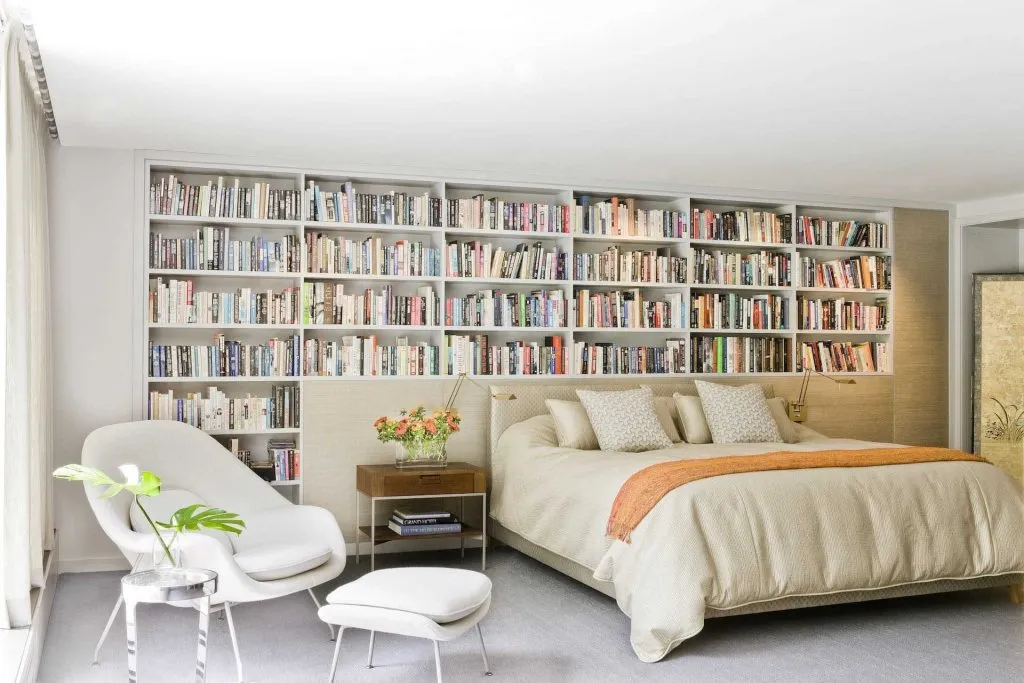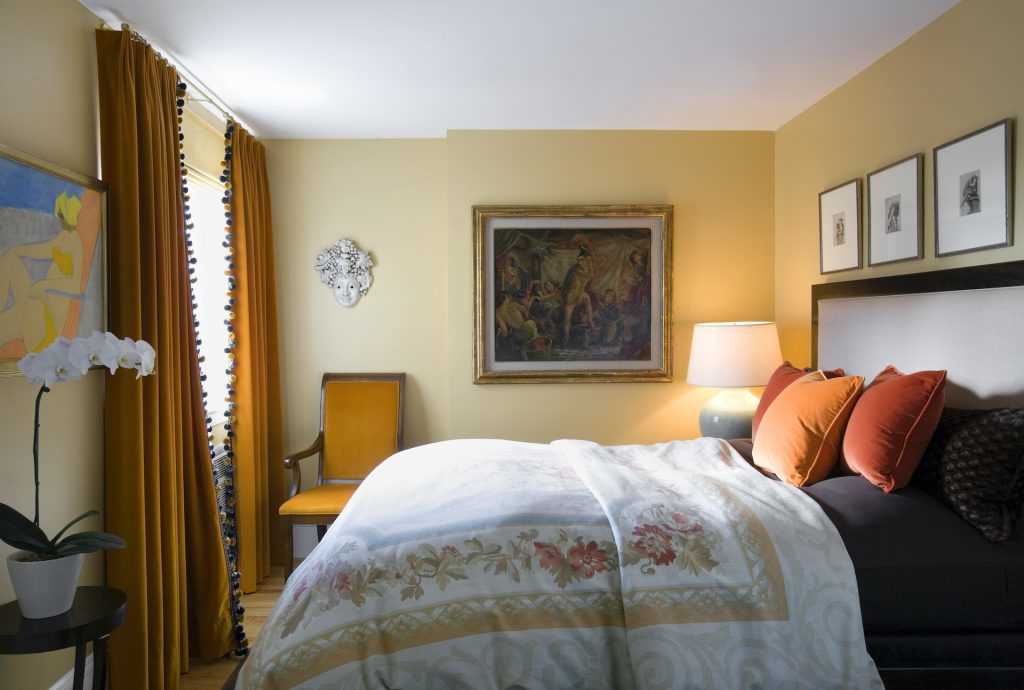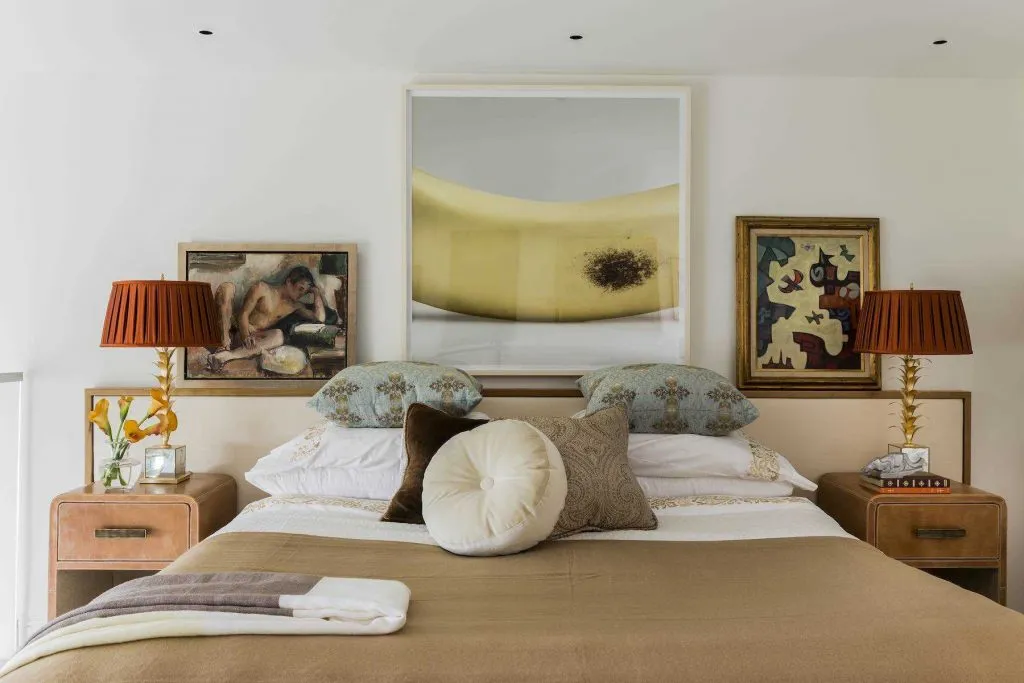 Are you convinced?
Well, the most difficult part of this all is getting out of bed.
Hope you enjoyed!
Like what you're reading? Stay in touch with monthly (or so) e-mails.