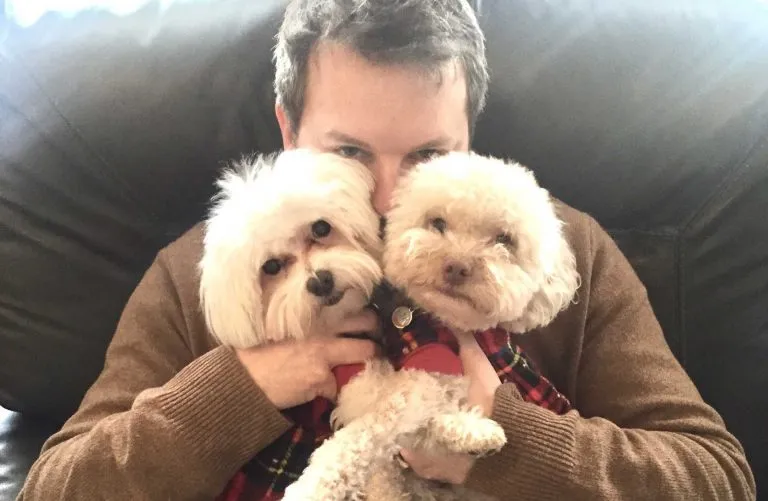 No one understands the love for pets as much as we do. And I'd say about half of our clients have pets and nice things at the same time. But I know it's a sticking point for many to invest in fine furnishings if a pet rules the roost. All hope isn't lost, you can have both at once.
First, when (not if) your pet lets loose on your new hand-knotted Tibetan rug that took seven months to receive, missing the wood floor by inches of course, you can brush it off like a pro.
I mean, this is real: Our beloved Butch, G-d rest his soul, gave us precisely six hours before heaving his breakfast all over our New Zealand wool hand-carved rug. This was way back before I became altogether numb from the terror of stains, chips, dings, scratches and furniture implosions (it's happened).
What else could go wrong? Let's explore …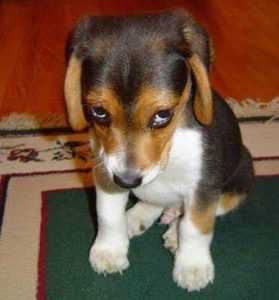 Pet Stains on Furniture and Floor Coverings
Next Generation of Fabrics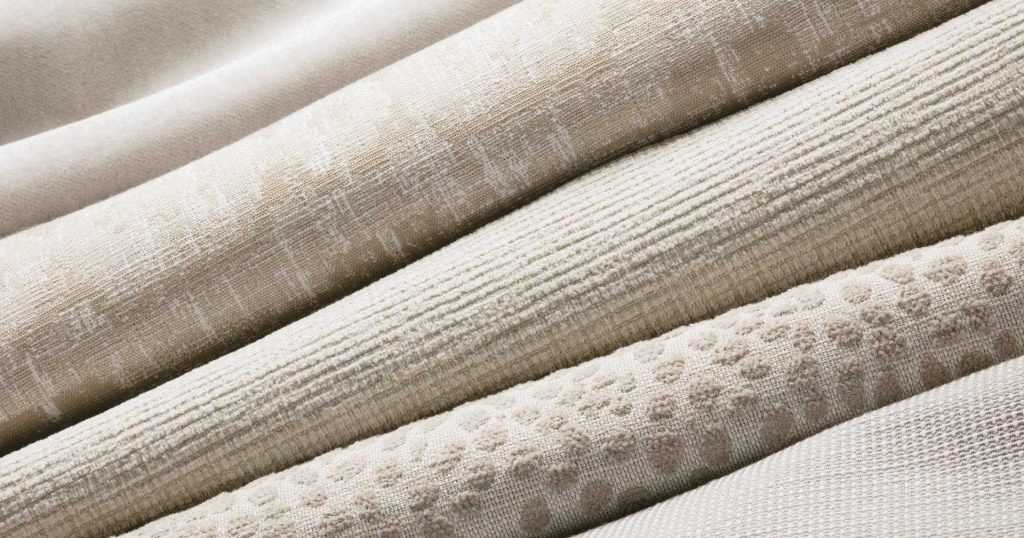 The last few years we've seen a wave of "performance" fabrics and also indoor/outdoor options that completely blow away what initially hit the market which was uncomfortable, drab sandpaper with a colorful pattern. Today, we introduce plush velvets, soft chenilles in every color and pattern you can imagine. Even outdoor area rugs which need no more than a hosing down.
Because of these improvements, there's no longer a reason to keep them off your fine interior pieces. At least the ones likely to be your best friend's napping bed. These fabrics can be bleached. Yes, bleached. The fibers are solution dyed and hold their color, from what I have seen, no matter what.
Stain Protection & Cleaning
For all other fabrics, stain protection is the go-to method for ensuring your fine furnishings last the inevitable spill. It's important to note that protecting fabrics with a liquid flouropolymeric treatment, surrounding each fiber in a protective barrier, makes it easier to lift the stain out with recommended solutions; it doesn't prevent the stain from happening in the first place.
We routinely send off the bolts of fabric we specify for a stopover at our fabric finisher, who inspects, tests, and applies a layer of protectant before continuing on to the manufacturer for upholstering. It's easy enough to also have all the furnishings protected after everything is delivered, but our method often saves a day or so to schedule and to keep off the cushions for the drying and curing process in your home.
Blot, Don't Rub

I know you want to panic when you discover a fresh (or not so fresh) yellow puddle on the rug. Don't panic! And certainly don't rub. Just blot with a clean cotton cloth or paper towel until it's damp. Then spray on your favorite cleaner. Of course, test it first somewhere you can't see. Spray, wait, blot, blot, blot. Then relax with a glass of wine. Just don't spill it!
Thousands of Tiny Sponges
I find this product terrific in absorbing up just-treated stains that are still wet and some particles are still left behind. Sprinkle it on and let it hang out until dry and vacuum it up.
Pet Friendly Surfaces
For maximum protection, particularly on floors, consider focusing on wood or tile flooring during the early years of a pet's life. Indoor / Outdoor area rugs are also a great solution and although are not as soft, they are now available in a multitude of fun designs that can work great indoors and clean up in a snap.
Leather and vinyl are great solutions too for furnishings, as we often do for casual dining seats, just ensure that the leather you choose is unlikely to scratch, which can be minimized with its particular finishing process.
Dirty Paws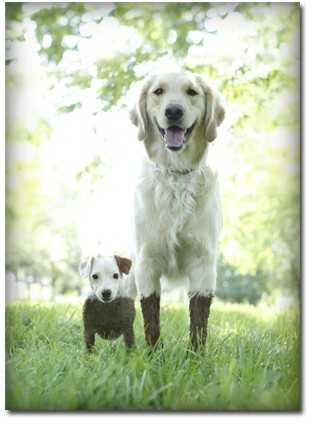 In from a long walk or a short rainy one, if dirty paws are a problem, you might want to consider a pet blanket that blends nicely on the sofa or your pet's favorite chair. Notice how I'm not discouraging you from training your pet from going on the furniture! I can't go into all that, I'm firmly on the side of pet equality in our home, but I understand that's a factor of the size of your pet and personal preferences. So yes, training your friend to stay off the furniture is a great way to minimize soiling.
Chewed Up Furniture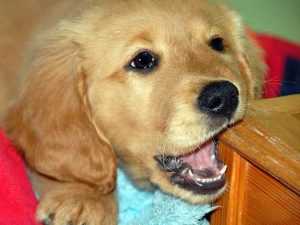 This one made me a bit paranoid when we adopted our first pet soon after filling rooms full of tasty furniture legs. My method was to bubble wrap and tape the legs for a few months. It definitely worked, in conjunction with keeping plenty of chew toys around and swiftly correcting in a whiff trouble. I haven't used the green apple spray since our first dog, but I feel that's a bit messy.
Nesting, Digging and Clawing
There are plenty of materials that can withstand (or better yet not motivate your pet's) scratching, digging and cozying up in that favorite nest position. Fabrics to stay away from: boucle, woven, silks, embroideries and anything that looks like a scratch will take it apart. Some fabrics might last a few months until you notice the dig marks, so it's best to stay safe and focus on fabrics without any loop piles or threads that can catch.
As I touched upon before, leather is a good alternative but it's very important that we specify a properly finished leather that minimizes the susceptibility of scratching, unless of course that's the look you're going for.
As far as floor coverings and carpets, stay clear of 100% loop piles if your pet has a clawing compulsion.
Shedding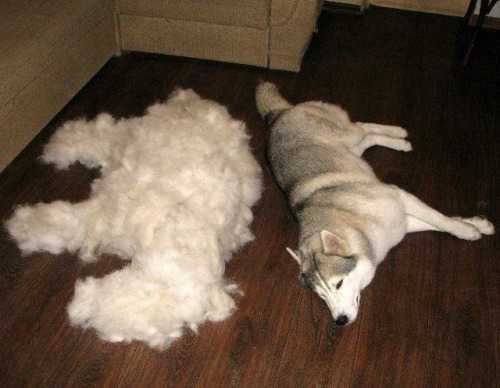 This really depends on your type of pet. A pug is going to shed that oily, thicker hair and it will get caught in a woven or texture fabric much more easily than say, a german shepherd's fur. Realistically and in a perfect world, we should be running a vacuum over the cushions every couple days, but those oily hairs really have a difficult time lifting. In this case, keep the fabrics smooth and tightly woven and keep the de-linting roll nearby.
Odors
This one is difficult to get a handle on if you don't stay vigilant. Yes, some dogs smell and some don't, but don't give up. Regular groomings and interim baths will tackle the first problem. The other part of the problem is not properly treating pet accidents or regularly maintaining the litter.
Buy your Pet a Nice Bed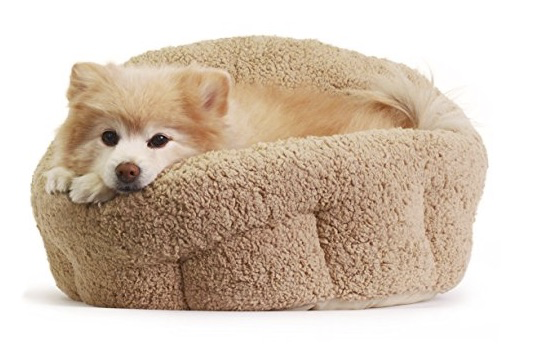 Our dogs are very routine-oriented, so we decided to set up a place for them to be a favorite spot. We bought this Deep Dish Cuddler and it takes a lot of abuse as well as cuddling. Pop it in the wash and replace it when it's had its day, it's a terrific way to extend the life of other pieces.
Like what you're reading? Stay in touch with monthly (or so) e-mails.