If you're like most of our clients, you're passionate about the fine arts. You believe it's an essential part of who you are, whether you support the arts, interact with and immerse yourself with it, or you create it yourself. You might very likely be an established art collector or well on your way to building a significant collection. It's part of what makes you tick, something you enjoy beyond just appreciation but instead with a passion for surrounding your life with it. The hunt for each new acquisition and how it fits in brings you as much joy as simply possessing it.
You know it when you see it. It's in your blood.
But, you're not just looking to accumulate and acquire. You desire a way to enjoy what you're spending so much time and passion building. Although you imagine there's a way to achieve this, there's no doubt that indecision and uncertainty prevents you from effectively living with the art you collect – in a way that transcends your collection's meaning.
You also want:
Interior architectural details that maximize your display space
A decoration approach that holds a candle to — but doesn't overshadow — the art
A proper and flexible lighting approach. If you can't truly see it, what's the point?
An orderly system for storing, cataloging and easily accessing precious pieces.
The flexibility to shuffle works as you see fit and an approach that allows for a growing/evolving collection.
Perhaps you're moving to the city, worried about downsized space and how the new elements of your home will affect the look and feel of your artwork.
You're after balance, harmony, cohesion, organization, order: a home that is worthy of your hard work and worthy of all the time you spend building your collection. You want your artwork to look better than you ever thought it could, for you and for those you wish to share it with.
But there's something in the way, right?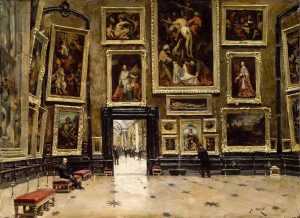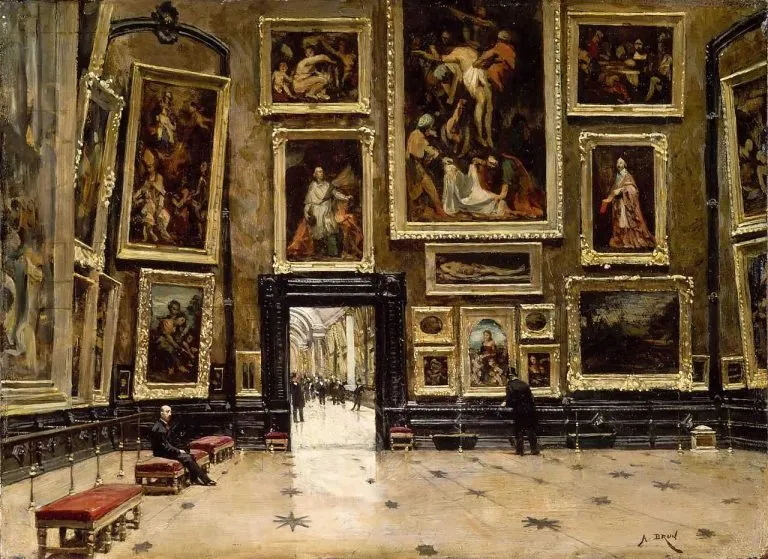 You tried the piecemeal approach to adding furniture here and there, maybe shuffling around to make the rooms "work". You perhaps installed or purchased some adjustable lighting that points light at your pieces. Maybe you re-paint? Try different colors, or not, you decide to stick with neutrals. But it's not quite right. Something is off.
So you put off figuring out how to incorporate your decor with your collection because mistakes are costly and you don't know where to begin. It's frustrating that you have such a great eye for art but you're not achieving the same success that you're used to with pulling it all together with your home.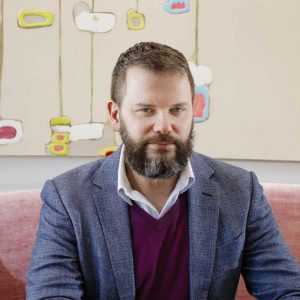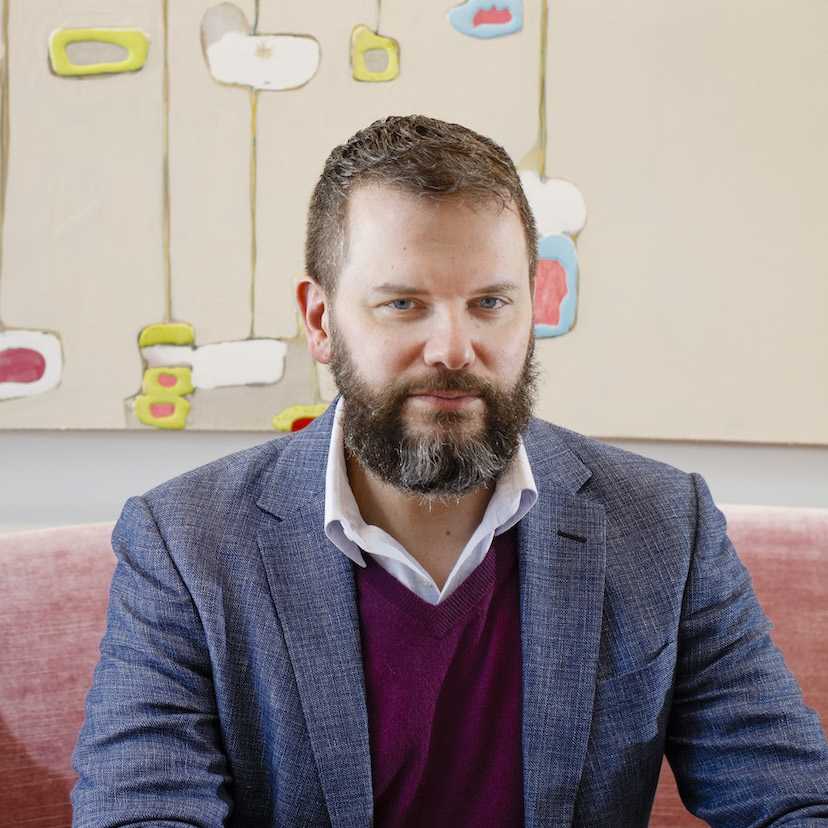 As owner and principal of Platemark — and a collector myself — I know what it feels like. Richard and I have been collecting art together since our early days together. As time went on, he took over Childs Gallery and Platemark was in its infancy. Our collecting bug shifted into full gear. At the time, we lived in a small apartment, and we hadn't a plan for displaying what we so loved. As we would say, the limited wall space we had was cast with shadow and haphazardly insufficient lighting. Our furnishings were an accumulation from previous apartments so nothing really fit together. Our desire to immerse ourselves in beauty fell short and was underwhelming. We weren't exactly proud to have people over.
The turnaround came for us with an opportunity to move. Good timing and persistence led us to an unrenovated space in a historic Back Bay building on Commonwealth Avenue. We had a vision of how exquisitely the artwork would marry the architecture of the space — if we designed it properly. We built a home that was meant to showcase our collection, with custom storage solutions and a balanced decor that suited our love for entertaining. it's not a large space, so we took advantage of every square inch. We utilized clever hanging solutions that provided the flexibility of a growing collection. And we went all-out on the lighting systems, which in hindsight was the best decision we made.
Now, we have a home that dovetails our love for collecting with our love for sharing it. There are surprises behind every door and within unexpected places to hang and place our latest acquisitions and long-time favorites.
And for years since, Platemark has been designing homes that directly reflect the lifestyles of our clients because we understand they have an established point of view and a keen eye for collecting art. It's not our style, it's yours.
Can we help you do the same?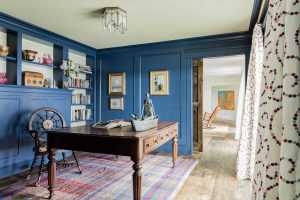 Together with my team at Platemark, we help collectors, aesthetes and connoisseurs level up their personal residences with the same care you spend building a collection. Our mission is to provide clarity, certainty and excitement with your home design so you can focus on collecting.
Our creative team dreams up interiors that reflect your style, not ours. Because it's your collection we start from.
With each project under our belt, we see clients trade mediocrity for impact. We hope you'll join us.

Platemark begins every new project with a two-hour consultation. We waste no time diving in because we know your time is valuable and you're eager to see results. This time together gives us both an opportunity to gather your particular needs and work out the details of your design endeavor. You'll receive valuable information from our team and an action plan so that your project can be kicked off immediately.
At the end of the consultation, there will be a strategy to move forward with the clarity you've been looking for.
Platemark Design deserves their growing esteem in New England. This is a small group of Boston-based professional interior designers, led by Craig Tevolitz, who specializes in transforming interiors in innovative ways. I was impressed by a number of factors while working with them. 1. Their sense of beauty is sound and often surprisingly delightful, offering many great ideas that would not come to a client (that's why one hires professionals!). 2. They are willing, indeed eager, to work with a client's existing furniture and art collections. I know some people who are dissuaded from much-needed apartment renovations because they are attached to pieces of furniture or art they have inherited or collected. This is no longer a problem with Platemark. Incorporating pieces you already own, they will in fact design an interior that is both "new" and very "you." 3. Their associated craftsmen, from lampshades to wall coverings to upholsterers, are excellent. 4. Platemark will take care of nearly all the details and logistics, including deliveries, meeting contractors, and follow-up. Overall, an excellent experience. I love my transformed and improved apartment!
Frederick I.
Have you ever sat in a room and thought, 'this room looks like me and feels like me…..it is me.' That is how I feel every time I enter my master bedroom, thanks to Craig Tevolitz of Platemark Design. Of course, Craig asked all the right questions to determine what features I need in the room, what my favorite colors are, etc. But every bit as important as that was the fact that he delved specifically into how I wanted the room to make me feel when I'm in it. He listened very carefully and he heard me. I know this because the very first design option he presented nailed it! Only minor tweaking was necessary. From there, Craig managed all aspects of the project to my complete satisfaction. It mattered to Craig that I was completely happy with his work, that he had created the experience I was looking for in my room. He has an amazing and enviable sense of style, beauty, and exactitude. It's clear that he loves what he does. And so do I!
Diana T.